Director of Jazz Studies, Adam Meckler, has announced this year's student recipients for the Don Keranen Endowed Scholarship Awards.
Each year, excellence in Jazz is recognized by way of the Don Keranen Memorial Jazz Scholarship. Three students are chosen by their peers in recognition of improvement, excellence, and leadership. Our award winners this year include R&D Bass Player Jay Jamison-Sawicki, Workshop Brass Band Harrison Harland, and Lab Band Lead Tenor Saxophonist Liam Cacioppo.
These students all showed leadership, dedication, excellence, and improvement this year. I am grateful for them, and wish them continued success in the coming years.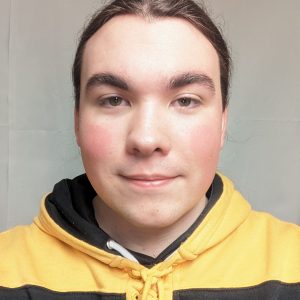 Michael "Jay" Jamison-Sawicki is a First-Year majoring in a Bachelor's in Power Distribution Engineering at Michigan Tech. He discovered his love of Jazz, however, his Senior year of High School where he was recruited by the Jazz/Honors Band at Summit Academy North. Ever since his time there, he's played bass in the Research and Development Big Band at MTU, picking up multiple skills and learning valuable musical lessons that continue to further bolster his musicianship.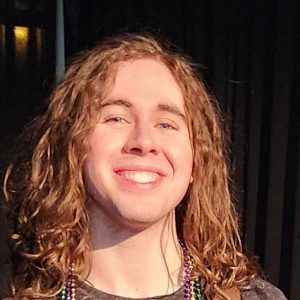 Harrison Harland is a second year at Michigan Tech, and a double major in Accounting and MIS. Harrison started playing bass guitar 3 years ago and the MTU jazz program has been an excellent first experience in both jazz music and performing live music! To Harrison, playing music is all about sharing cool ideas and spreading good vibes the whole way!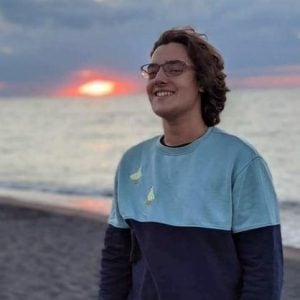 Liam Cacioppo is a saxophonist that has been playing for 12 years. He is from Ingleside, Illinois but frequent trips to the Upper Peninsula made him become familiar with Tech and its extreme winters. While being an engineer takes up most of his time, he always tries to find some time to continue playing jazz. Alongside playing jazz you could find him skiing, taking a walk around, or wearing a sweater.