The Department of Visual and Performing Arts has announced its student award and scholarship recipients. Each year, a nomination and selection process is conducted by VPA faculty and staff with input from department students to identify outstanding student achievement. Below is a list of recognized students.
Student of Promise: Rowan Parsons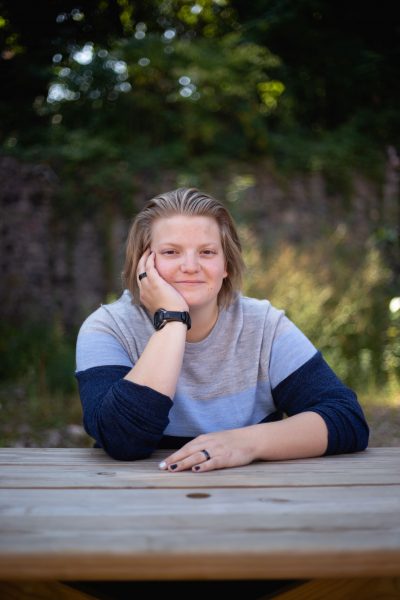 Rowan Parsons is a third-year Sound Design major. Rowan is interested in broadcast media, and has been the Head of Productions at WMTU Houghton 91.9 FM for the past two years and will be shifting to Head of Events this coming year. They work with Michigan Tech IT and Athletics on the live broadcast of sporting events. They were the Front of House Mixing Engineer for Michigan Tech's recent production of the musical Chess. They love spending time with their friends in the department, hanging out with their cat, and playing video games.
All Arts: Izzy Waldie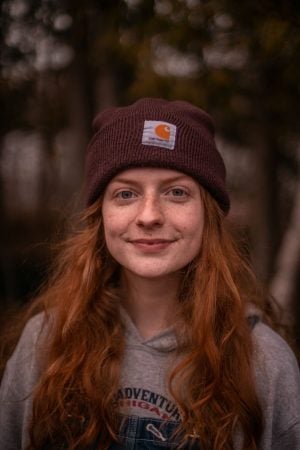 Izzy Waldie is a fourth year student majoring in Audio Production and Technology with a Minor in Computer Science. Izzy is the president of the student organization Above the Bridge Records, a student recording label, and Vice President of SoundGirls. Izzy has worked on many theatre shows as both a sound designer and sound system designer. She blends her creative and technical skills working for IT as a media tech specialist and an AV engineer for MTU Athletics. She is also a sound designer and film editor for Tech's CinOptic Enterprise, and is currently working on promotional videos for Isle Royale National Park. Izzy also plays in multiple bands, including being the drummer for JAZTEC, MTU's premier jazz combo. Last summer, Izzy secured a prestigious internship at Shure in Chicago, one of the biggest audio companies in the world, and she will be returning for another internship there this summer. As an avid hiker and outdoor enthusiast, she is very excited to return to Houghton for her final semester in the fall.
Arts: Bobbie Desgrange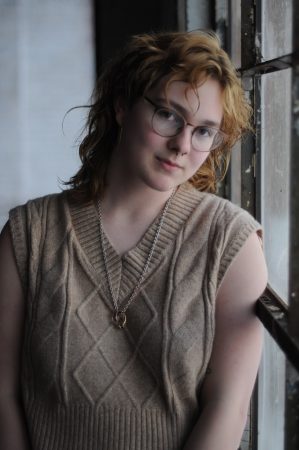 Bobbie is a soon to be graduate from Lansing, Michigan. They will be getting their BS in Theater and Entertainment Technology with an Art minor. During their time here they have worked as a Scenic Artist in 5 VPA productions, and with two of their peers put on the first independent student gallery in the Rozsa titled Me, You, & Us. Along with that, they recently collaborated with Lisa Gordillo this past year to design an installation piece in the Minerals and Materials building.
Sound: Mason Waldrip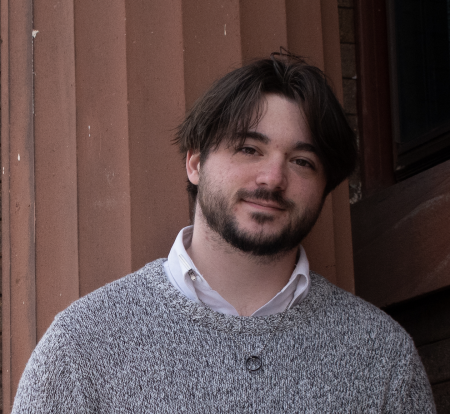 Mason Waldrip is a graduating senior in the Audio Production and Technology major. He
came to Michigan Tech in 2018 as a Computer Science major but quickly fell in love with
audio production when he took an elective course in the department. Since then, Mason
has been involved in the department most notably through working at the Rozsa,
working on several theatre productions, becoming the president of the Audio
Engineering Society at Michigan Tech, and designing and building multiple studios.
Mason also formed his band Bouquet with his friends and has been gigging, writing, and
recording for just over a year. Along with the band, Mason will be releasing an EP during
the summer. He has a passion for music, video games, live-streaming, programming,
photography, and snowboarding.
Music: Aidan Conrade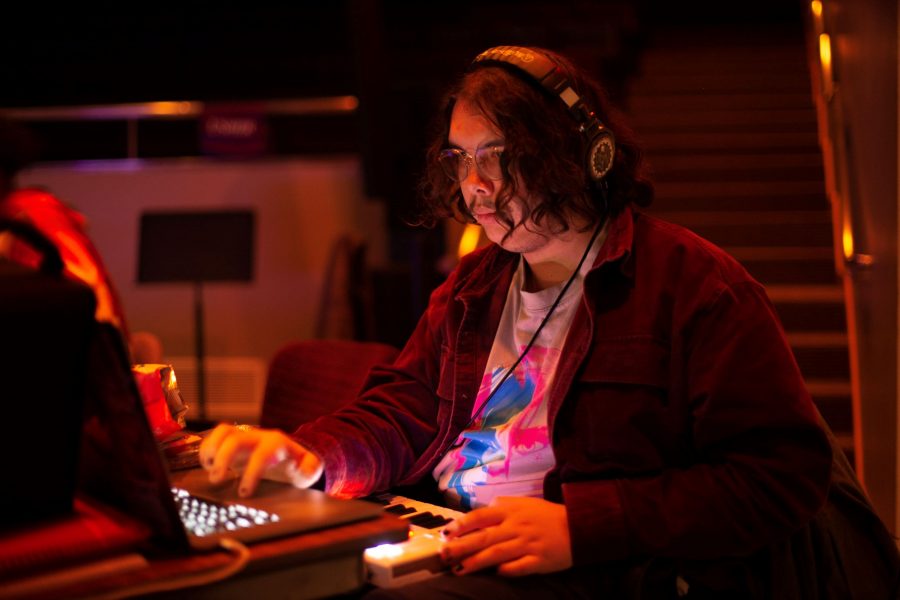 Aidan Conrade is a third year Sound Design student with a minor in Music Composition. They enjoy putting their knowledge of sound design together with their music to create unique and creative pieces for all types of projects. On top of this, they also play bass guitar and upright bass in a variety of groups at Michigan Tech, including the Playtesters, MTU's video game jazz ensemble, which is a student-lead group that specializes in arranging their favorite video game tunes into various styles of jazz and adjacent genres to grow as musicians! When they are not working on a project or writing/listening to music, they are exploring the outdoors or discovering the latest indie games. Their goal after university is to join the video game and/or film industries as a sound designer and composer, where they will work to curate immersive and expressive experiences for others to enjoy!
Theatre: Maisie Whitaker
Department Scholar: Maisie Whitaker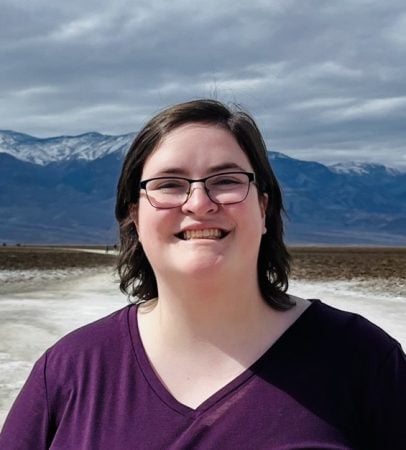 Maisie Whitaker is a 4th year student studying Theater and Entertainment with emphasis in Mechanical and Craft alongside an Art Minor. She works as both gallery assistant and scene shop assistant. She also is a Peer Mentor to incoming students as they start their way into college. Maisie has a great love for all things theater and art of course but also finds joy in animals, nature, crafting, and reading. She is looking forward to participating in the VPA faculty led study abroad trip to the Prague Quadrennial. She was one of three artists featured in first student professional art show 'Me, You, and Us' down in the A-Space Rozsa Gallery. Maisie credits her success within the VPA department to her professors who have encouraged her growth as a student. She also recognizes her friends and peers who make every production or event that much easier to be apart of.

Milton Olsson Music Award: Alex Hudson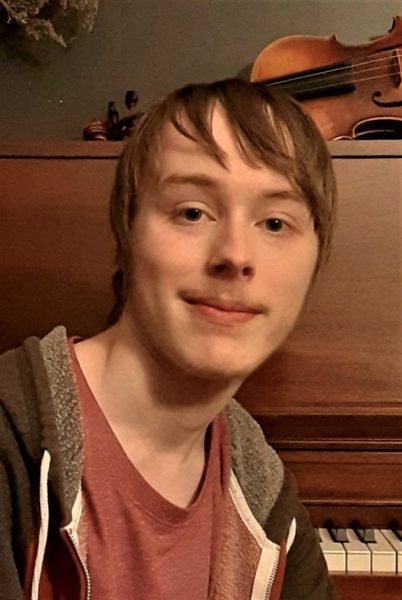 Alex is a Computer Engineering student from Alto, Michigan, near Lowell. He started playing violin when he was 11 and has since enjoyed performing in a wide variety of ensembles—including the Lowell Fusion Rock Orchestra, Grand Rapids Youth Symphony, multiple pit orchestras, and MTU's own Video Game Jazz Ensemble. Alex is also an aspiring composer and is currently working towards a minor in music composition. Whether creating it or playing it, he finds music to be one of the best ways to express himself and de-stress after rough days.
Marian and John Irish Award for Environmental Art: August Camp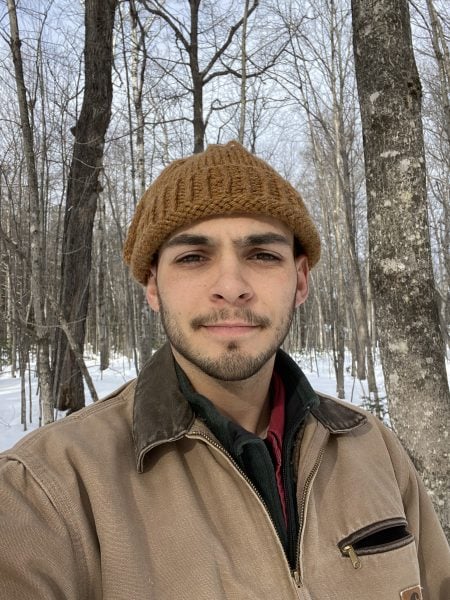 August Camp is a graduating senior in applied ecology and environmental science, and was a student last fall in Art & Nature. August considered deep questions of seeming binaries, such as beauty and horror, or natural vs. artificial. He was interested in the possibility that plastic can be both beautiful and an embodiment of the climate catastrophe we're experiencing. And wanted to explore the way anthropogenic actions mimic natural disturbances across the landscape. They thought hard about how to position viewer-participants to consider the complexity of our climate crisis, including our individual, conflicted lifestyles.