As you are getting into your classes, you may find that you need extra help on a topic. If you have questions, go see your professor during office hours, or e-mail your professor to set up an appointment. Learning Centers are another resource on campus:
Chemistry: 208 Chem Sciences and Eng Building
Computer Science: 114 Rekhi Hall
Engineering Fundamentals: 208 Dillman Hall, Tuesday- Thursday, 7pm-9pm
Mathematics: 234 Fisher Hall
Multiliteracies Center (formerly the Writing Center): 107 Walker Arts and Humanities Center
Physics: 128 Fisher Hall
Visit the link for all Michigan Tech Learning Centers
---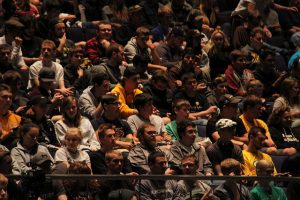 Mary Raber (Pavlis Honors College/LIFT) is the principal investigator on a project that has received a $22,800 instruction grant from VentureWell.
Mary Fraley (EF), Brett Hamlin (EF), Amber Kemppainen (EF) and Jonathan Leinonen (SBE) are Co-PIs on the project, "Building a Curriculum that Fosters an Innovation and Entrepreneurial Mindset for Our First-Year Students." This is the first year of a 2.6-year project.
By Sponsored Programs.
---
The last day to drop a class with a withdrawal (W) grade:
Track A classes – Friday of Week 5 (February 16, 2018, 5pm)
Full semester classes – Friday of Week 10 (March 30, 2018, 5pm)
Track B classes – Friday of Week 12 (April 13, 2018, 5pm).
All first-year students must meet with their academic advisor and instructor to drop a class. This allows the student to discuss the ramifications before dropping a class. Therefore, do not wait until Friday to get signatures.
All students must go to the Student Service Center to drop classes after 1st week of classes.
After the last day to drop, students who have extenuating circumstances must appeal to the Student Affairs office for a Late Drop. See instructions for requesting a Late Drop.
"W" Withdrawal Information: When a student drops a full semester class between 1st and 3rd weeks, nothing appears on their transcripts. When a student drops a class between 4th and 10th weeks, a withdraw grade (W) appears on their transcripts. This indicates that the student took the class for a significant amount of time (more than 3 weeks) and then decided to drop the class. One W on a transcript is not a big deal (check with Financial Aid to see a W grade will affect your financial aid, scholarships, or loans). More than a couple of Ws will start to indicate to a potential employer that a student cannot complete what they set out to do.
---
Last Day to Drop Without a "W" (Withdrawal) is February 2, 2018 (Friday, Week 3)
All first-year students must meet with their academic advisor to drop a class after classes start.
All students must go to the Student Service Center to drop classes after 1st week.
---
Before you start the next semester is a good time to review your Interactive Degree Audit. It will allow you to confirm you are registered for the correct classes.
Sign into MyMichiganTech
Select Current Students from the tool bar
Locate Academic Information on the page
Select Undergraduate Degree Audit

Run Audit for Latest will give your current major.
General/Undecided Engineering or students changing their major should use the drop down to select the new major. NOTE: this will show requirements for the current school year, which may be different from the requirements for the year you started.
If you have questions regarding your audit, please feel free to stop by 112 Dillman and meet with Amy Monte.
---
---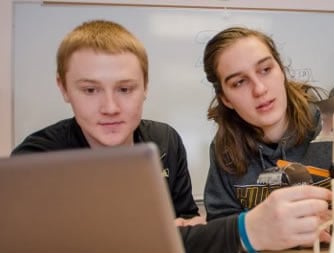 The Fall 2017 semester at Michigan Tech brought something new to the Engineering Fundamentals 1001 and 1101 students: Inclusive Access. In an effort to offset the rising costs of course materials, the Campus Store, in conjunction with the publisher, an e-book vendor and the Engineering Fundamentals faculty, provided students course material access (in the form of an e-book) through Canvas for the first day of classes. Students were emailed prior to the semester to explain the process. If they so chose they could opt-out of the Inclusive Access program within the first 10 days of the semester and seek alternatives on their own. If they didn't opt-out or drop the course, their tuition accounts were charged.
The cost savings for 896 Engineering Fundamental students exceeded $72,000. The course materials that formerly cost the students $230 as physical books only cost them $149 digitally through the Inclusive Access program. The same course material is used throughout the First Year Engineering Program sequence, and students can access the material for two years.
Research indicates students who have access to course materials have a higher success rate in the classroom than those that choose not to use them. The Campus Store is looking to expand the Inclusive Access program and continue ensuring we do our part to increase the chances of student success.
By Campus Store.
---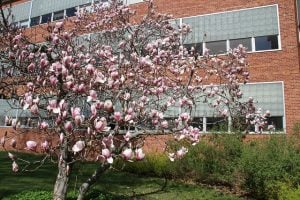 The Engineering Fundamentals department is teaching in a new space and using some new methods this fall. It's interesting stuff, pushing technological boundaries and using near-peer learning assistants.
They'll have great information to share with a bit more experience. But they are also generating ideas that could be implemented anywhere, by any instructor.
This week, one of the instructors involved stopped into the CTL for other reasons and described some of the ill-posed, real-world problems they're pushing students to try to solve. The problems force students to research, estimate and model, unavoidably "embracing the ambiguity" of the situation.
That phrase "embracing ambiguity" really resonated for me, in terms of pushing our students and ourselves toward better learning. In my own classes, I routinely see students who "freeze" when faced with a problem for which they can't see the solution from start to finish.
We have to work on getting comfortable with not knowing exactly what to do, but doing something that's likely to be productive anyway. "Wandering into the woods" this way is often the only way to eventually see the other side, and it often involves several false starts before a path is found.
But that's the easy part of this. As our classrooms move toward more learning-centered teaching, instructors, too, are challenged to "embrace ambiguity." It's relatively easy to plan out a lecture where we control the content and pace and perform virtually all of the activity.
There is substantial uncertainty in allowing students to direct class by choosing examples, asking questions or injecting their own ideas. There is lots of ambiguity in getting students active, because we don't really know exactly where things are going to go.
I'm convinced that there is increasing value in finding ways to making at least parts of class time responsive to student needs.
In my own class, I've discovered that using a tool called Strawpoll to let students pick which homework problems to review is very effective. Using response systems, pre-class assignments, exit tickets, student whiteboards or group quizzes are other ways to give students a voice in the classroom. The biggest challenge is still to set aside my own agenda to do what they need when they use it.
If you'd like to talk more about ways to embrace ambiguity in your classroom, stop into the William G. Jackson Center for Teaching and Learning.
By Mike Meyer, William G. Jackson CTL
---
Mary Raber, Pavlis Honor College, has received a $5,000 grant from VentureWell for the research project Incorporating Design Thinking and Lean Start-up into the First-Year Engineering Curriculum.
The project constitutes an initiative to evaluate best practices in I&E education for first-year engineering programs, and to develop new curricula that will fit within the existing required freshman engineering course sequence. The goal is to broaden impact across campus and foster a culture that encourages and supports innovation and entrepreneurship.
Mary Fraley and Amber Kemppainen are also involved in this nine-month project.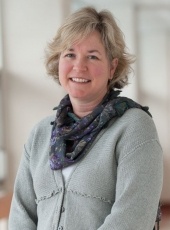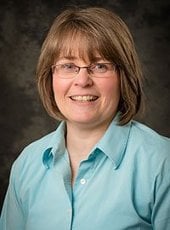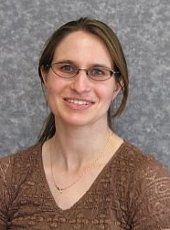 ---
After the last day to drop a class (Friday, Week 10), students who have extenuating circumstances must appeal to the Student Affairs office for a Late Drop.
Late drops are NOT given because:
1. You forgot to drop the course, or you were not aware of the policy;
2. You spent too much time on University extracurricular activities;
3. You wish to avoid a poor grade;
4. You are changing your major or transferring to another school; or
5. You do not need the course to graduate.
The instructions for requesting a Late Drop can be found at: www.admin.mtu.edu/dos/latedrop.htm.
---