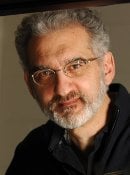 Miguel Levy (Physics/MSE/CQP) is the principal investigator on a project that has received a $82,445 research and development contract from the Air Force: Office of Scientific Research. The project is titled "Materials Processing for Heterogeneous Integration of Optical Isolators: Phase 2." This is a two-year project.
---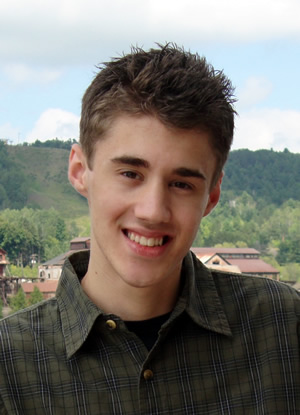 Graduate student Adam Pringle (MSE) has been named one of nine finalists worldwide for a project he submitted to the international "Make A Difference" competition. As a finalist, he will be flown to Hamburg, Germany, to present his project at OpenLab Hamburg in November 2017.
The project, "Composite Filament Fabrication Process," focuses on ecological sustainability by breaking down waste materials and turning them into composite 3-D printing filament, which then can be used to make useful products.
The "Make A Difference" competition seeks ideas that provide solutions for the needs of refugees, the health of society, education and ecological sustainability.
Finalists will build, test and showcase prototypes of their projects at OpenLab Hamburg, and one overall winner will be selected.
Pringle is a member of Joshua Pearce's (MSE) research group, Michigan Tech Open Sustainable Technology (MOST) lab.
Original story by Jenn Donovan.
"Make a Difference" is an idea challenge for everyone. It aims toward making a social and ecological impact based on the open source principles. For the 2017 Idea Challenge, 76 ideas were received, the top 20 ideas were considered for the final evaluation, and nine finalists are going to Hamburg. Professor Joshua Pearce is among the jurists.
OpenLab Hamburg takes place October 30 to November 3. Digital, high-end devices will be at the service of the finalists, who will work with the OpenLab team to make their dreams come true. "Make a Difference"  is the inaugural Idea Challenge organized by the Helmut Schmidt University, Hamburg, and the Arab German Young Academy.
---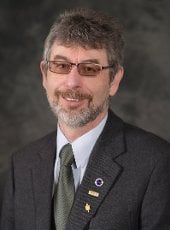 Jaroslaw Drelich (MSE) is the principal investigator on a project that has recevied a $135,669 research and development grant from the National Science Foundation (NSF).
Shiyue Fang (Chem), Tarun Dam (Chem), Xiaohu Xia (Chem) and Kathryn Perrine (Chem) are the Co-PIs on the project, "MRI: Acquisition of an Atomic Force Microscope for Force Measurement, Single-Molecule Manipulation and other Applications." This is a three-year project.
Abstract
This award is supported by the Major Research Instrumentation (MRI) and the Chemistry Instrumentation and Facilities (CRIF) programs. Professor Jaroslaw Drelich from Michigan Technological University and colleagues are acquiring an atomic force microscope (AFM). An AFM is a powerful tool to look at single molecules on a surface. It operates through an atomically sharp tip attached to an extremely soft cantilever that can sense forces at tiny atomic levels (pico-newton forces). Utilizing the forces between tip and a molecule, AFM can even be used to manipulate single molecules moving them to desired locations. Using this information, projects measure the mechanical strength of single covalent bonds. This can lead to practical applications, for example, preparing better quick-response and moisture-resistant smart adhesives. Adhesion forces between materials for civil engineering application can be investigated. The research enabled by the AFM will have broad impacts in areas such as health, energy, environment and national security, and even the economy. Faculty, postdoctoral researchers, graduate students, and undergraduate researchers in at least 16 research groups at Michigan Tech are trained to use this powerful instrument.
This atomic force microscope enhances research and education in areas by measuring van der Waals and magnetic forces between the tip and surface; the rupture force of non-covalent interactions between molecules and tip, and the scission force of covalent bonds in a molecule anchored between the tip and surface. Applications to projects include monitoring enzyme catalysis in real-time, and performing surface charge microscopy of biological cells. The microscope is used in the study of quick-response and moisture-resistant smart adhesives, and adhesion forces between materials for civil engineering applications. In other projects the shape and surface characteristics of atmospheric particles and atmospheric processing of black carbon are studied. The lattice structures of proteoglycan-galectin-3 cross-linked complexes are imaged and the ligand binding force of galectin-3 is measured.
---
---
Company will consider any BS Metl/Matl Sci candidate with experience as a quality manager in steel.
Quality Manager/ Metallurgist

 

 

 
Products:

        

Wire – principally galvanized and strand
Reports to:

     

Director of Operations
Essential Duties and Responsibilities – To perform this job successfully, an individual must be able to perform each essential duty in a satisfactory manner.

 

The requirements listed below are representative of the knowledge, skill, and ability required.

 

Reasonable accommodations may be made to enable individuals with disabilities to perform the essential functions.

 

  
Conduct microscopic and spectroscopic studies of metals and alloys to determine their physical characteristics such as crystal structures, dispersion of alloy particles through basic metal, presence of impurities, fractures and other defects in metal samples.
Review reports on tests of alloys in tension or fatigue devices to study physical characteristics for manufacturing purposes or determine compliance with manufacturing specifications and standards.
Provide required characteristics and testing requirements for all incoming rods
Collect and review data on conformance of rod materials to established standards
Initiate claims/complaints concerning defective or substandard rod and provide data to substantiate those actions.

 
Determine appropriate processing routes for rejects or returned materials and assure that the correct dispositions are being carried out.
Provide basic metallurgical service for process control and product analysis.

 

 
Review process history for trends; assess processes for their relevance and assess adequacy of equipment
Identify and implement strategies to reduce scrap
Provide technical support to production, quality and sales
Lead continuous improvement activities
Review rod certifications to ensure compliance
Assist in maintaining ISO 9001 certification
To perform this job successfully, an individual will demonstrate the following competencies:
Communicate effectively using verbal and written communication skills.
Leadership skills to effectively supervise direct reports.
Has the ability to solve problems using analytical tools and skills.
Must have an excellent attendance record
Must be comfortable working with tight deadlines.
Must be able to work overtime when needed.
Is a self-directed individual who can prioritize tasks.
Is willing to learn other functions to support the mission of the organization.
Maintain confidential information.
Bachelor's degree in metallurgy, materials science or related field is required.

  
Experience in wire galvanizing and stranding is preferred.
Knowledge and experience in Six Sigma, Lean Manufacturing, Total Quality Management systems, Kaizen, DOE, FMEA and other best practice protocols is preferred
Superior organizational, analytical, problem solving, multi-tasking, written and verbal communication skills.
Strong computer skills in Microsoft Excel, Word, PowerPoint, Access, and Project software
The physical demands described here are representative of those required to successfully perform the essential functions of this job.

 

Reasonable accommodations may be made to enable individuals with disabilities to perform the essential functions.
The employee is required to use the computer extensively each day.

 
Near visual acuity is required.
---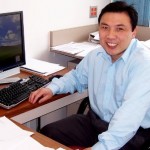 Yun Hang Hu (MSE/IMP) is the principal investigator on a project that has received a $367,052 research and development grant from the National Science Foundation. The project is entitled "Nanofabrication of Three-Dimensional Graphene with Controlled Shape."
This is a three-year project.
By Sponsored Programs.
---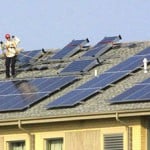 Joshua Pearce (MSE/ECE) is quoted in Newsweek, "Why Donald Trump Can't Save the Coal Industry," and his research was covered in A Proposal To Retrain Coal Miners on North East Public Radio.
WHY DONALD TRUMP CAN'T SAVE THE COAL INDUSTRY
A study published last year in the peer-reviewed journal Energy Economics says coal miners could cheaply and easily be retrained for jobs in the solar energy industry. The solar industry is experiencing employment growth 12 times that of the entire economy. With the Bureau of Labor Statistics estimating jobs in solar energy will increase by as much as 24 percent by 2022 from a decade before, the employment opportunities for solar panel installers and other jobs in that industry are enormous. And unlike wind and hydroelectric, solar is not geographically limited and so could absorb the vast supply of coal miners with modest relocation costs—if any—for miners and their families.
A relatively minor investment in retraining would allow the vast majority of coal workers to switch to [solar]-related positions even in the event of the elimination of the coal industry,
according to the study, which was written by Joshua Pearce, associate professor in the department of electrical and computer engineering at Michigan Technological University, and Edward Louie, a doctoral student at the School of Public Policy at Oregon State University.
Read more at Newsweek, by Kurt Eichenwald.
Michael Meeropol: A Proposal To Retrain Coal Miners
In fact, there is a way to have both an increase in well-paying jobs in the energy sector and a switch to a carbon neutral future with emphasis on renewable sources of energy.  The Harvard Business Review just published a summary of a study showing that with the rapid growth in employment in solar industries all coal miners as well as workers in coal fired electrical generating plants (93% of the coal consumed in the US is used to generate electricity) no matter what the level of expertise, could be retrained for jobs in the solar-generated electrical industry.
[See Joshua Pearce, "What if All US Coal Workers Were Retrained to Work in Solar," Harvard Business Review (August 8, 2016) available at https://hbr.org/2016/08/what-if-all-u-s-coal-workers-were-retrained-to-work-in-solar.]
The detailed research was published by Dr. Pearce and a collaborator Edward Louie in the journal Energy Economics ("Retraining Investment for U.S. Transition from Coal to Solar Photovoltaic Employment"  Vol 57, pages 295–302 (2016). doi:10.1016/j.eneco.2016.05.016 free open access pre-print.)   In the Harvard Business Review article, Dr. Pearce writes that "…. because of the tremendous drop in costs for solar technology, solar adoption is now rising rapidly.   ….  the American solar industry had a record first quarter in 2016, and for the first time, it drove the majority of new power generation. The U.S. solar industry is creating a lot of jobs, bringing on new workers 12 times faster than the overall economy. As of November 2015, the solar industry employed 208,859 solar workers,…"
Read more and listen to the audio at WAMC Northeast Public Radio, by Michael Meeropol.
---
In the News
Research by Joshua Pearce (MSE/ECE) and undergraduate student Emily Peterson was covered widely in the 3-D printing industry press, 3-D printing undustry and 3-Ders and Could You Save Money by 3D Printing Household Items? – All3DP, as well as the larger technical press including: 3D printing ordinary household goods can save you a lot of money, study finds – TechSpot, License to Print Money at Home?– Engineering360, and 3D-printing household objects could be top money-saving tip – E&T.
Joshua Pearce (MSE/ECE) was quoted in the article Can Plug-and-Play Solar Systems Lead the Way? in Green Buildings.
Pearce's lab was covered by BBC Arabic on 3-D printing and CBS Detroitused MTU 3-D printers as examples in The Future Of Manufacturing: What's Next?
3-D printing research by Pearce and undergradate Emily Peterson was covered by technology sites across Asia including Nanjixiong (China), Weiot (China), 24 Maker (China) and Naver (Korea).
Joshua Pearce (MSE/ECE) wrote an opinion piece for the Milwaukee Journal Sentinel. The piece was titled "America Should Recruit Smart Immigrants from Every Country."
Pearce's research is covered in These Researchers Want To Prepare Us For The Post-Apocalypse-Futurism, and 3D Printers In The Average American Household – Computer Power User.
In Print
Materials Science and Engineering undergraduate student Emmily Peterson co-authored a paper with Joshua Pearce (MSE/ECE) titled "Emergence of Home Manufacturing in the Developed World: Return on Investment for Open-source 3-D Printers," in the journal Technologies.
PhD student Nagendra Tanikella (MSE) coauthored an article with alumnus Ben Wittbrodt (MSE) and Joshua Pearce (MSE/ECE) titled "Tensile Strength of Commercial Polymer Materials for Fused Filament Fabrication 3-D Printing" that was published in Additive Manufacturing.
Joshua Pearce (MSE/ECE) published Emerging Business Models for Open Source Hardware in the Journal of Open Hardware.
Just Press Print: 3-D Printing At Home Saves Cash
By Stefanie Sidortsova.
Interested in making an investment that promises a 100 percent return on your money, and then some? Buy a low-cost, open-source 3-D printer, plug it in and print household items.
In a recent study published in Technologies, Joshua Pearce (MSE/ECE) set out to determine how practical and cost effective at-home 3-D printing is for the average consumer.
He found that consumers—even those who are technologically illiterate—can not only make their money back within six months, but can also earn an almost 1,000 percent return on their investment over a five-year period. Pearce estimates that using only the random 26 objects analyzed in the study may have already saved consumers who use 3-D printers at home more than $4 million. There are several million free 3-D printable designs available on the web.
Read the full story.
---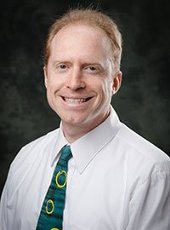 Associate Professor Joshua Pearce received a 2017 People's Choice Award from Opensource.com. Recipients are recognized for having excelled in contributing and sharing stories about open source. Winners were voted on by the community.
Joshua Pearce runs the University's Open Sustainability Technology group. In March 2015, he wrote about his course that lets students build their own open source 3D printers and use them to complete class projects. Since then, Pearce has shared several stories about open hardware, open source design, and more with readers.
---

Joshua Pearce (MSE/ECE) was interviewed for the podcast covering solar energy for the Global Energy Leaders.
---