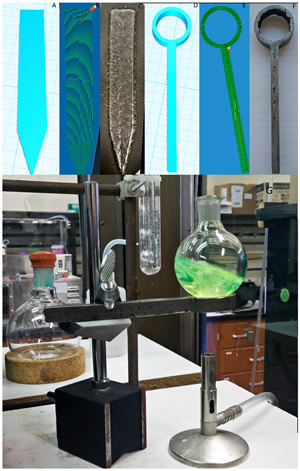 In the News
The new applications of low-cost metal 3D printing developed by ECE alumnus Yuenyong (Ake) Nilsiam along with Paul Sanders (MSE) and Joshua Pearce (MSE/ECE) was covered widely by the technical press and popular media including in America, Russia and China.
The article "Make Solar Power, Not Tobacco" featuring Joshua Pearce (MSE/ECE), was published in the news section of the peer-reviewed Frontiers in Ecology and the Environment. The story was also covered widely in Europe and Asia including in the WallStreet Online in Germany and Tobacco China.
On the Road
Joshua Pearce (MSE/ECE) chaired a panel in the Fulbright Forum: "Education, Innovation, Science and Art," March 15–16 at the University of Helsinki and Aalto University, Finland on "Technologies to Keep Coal in the Ground." He also presented "Power to the People: Solar Photovoltaic Technology.
In Print
MSE PhD student Adam Pringle and Joshua Pearce (MSE/ECE) coauthored a feature paper "Micromorphology analysis of sputtered indium tin oxide fabricated with variable ambient combinations" published in Materials Letters.
ECE alumnus Yuenyong (Ake) Nilsiam coauthored a paper with Paul Sanders (MSE) and Joshua Pearce (MSE/ECE). "Applications of Open Source GMAW-Based Metal 3-D Printing" was published in the Journal of Manufacturing and Materials Processing.
---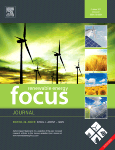 Examining Interconnection and Net Metering Policy for Distributed Generation in the United States
Chelsea Schelly, Joshua Pearce, and Edward P. Louie (who completed an MS in Environmental and Energy Policy at Michigan Tech) published a new article, "Examining interconnection and net metering policy for distributed generation in the United States," which was published in Renewable Energy Focus.
---
Two Michigan Tech undergraduates are among 229 students from 62 universities in 10 countries who have been named University Innovation Fellows (UIF). They are Robert Lambert and Josh Jay.
Run by Stanford University's Hasso Plattner Institute of Design, the University Innovation Fellows program empowers students to become agents of change at their schools. Fellows work to ensure their peers gain the knowledge, skills and attitudes required to compete in the economy of the future and make a positive impact on the world.
Lambert is a second year management major. "I wanted to join UIF to have a more active part in the community, as well as to become an agent of change on Michigan Tech's campus," he said.
Jay is a second year student majoring in materials science and engineering. He is currently doing a co-op in Minneapolis. "I want to be a part of UIF because they aren't just talking and thinking about creating change, but they are actually making it happen," he said. "It is also a great community of people to help you figure out how to turn your ideas into reality."
University Innovation Fellows advocate for lasting institutional change and create opportunities for students to engage with innovation, entrepreneurship, design thinking and creativity at their schools. Fellows design innovation spaces, start entrepreneurship organizations, host experiential learning events and work with faculty to develop new courses.
Since it began under the auspices of the National Science Foundation, the UIF program has trained more than 1,200 students.
Michigan Tech has had 14 University Innovation Fellows since the program started in 2014. They work as part of the Pavlis Honors College to promote entrepreneurship, innovation, design thinking and creativity. Among other projects, they developed the makerspace called The Alley in the former bowling alley in the basement of the Memorial Union Building.
"Stanford's University Innovation Fellows program helps students develop the skills needed to be agents for positive change on their campus," said Mary Raber, co-director of the Pavlis Honors College Innovation Center for Entrepreneurship. "After participating in an intensive six week online training program, our UIFs have been a force for helping to create a culture of innovation and entrepreneurship at Michigan Tech and have been instrumental in bringing many initiatives to life, like the orientation week's #uifresh activity, the student-hosted Innovation Fest and the Alley Makerspace."
By Jenn Donovan.
---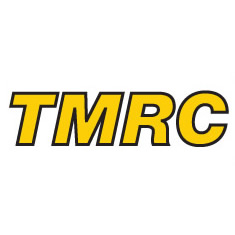 Lawrence Sutter (MSE/IMP) is the principal investigator on a project that has received a $68,047 research and development contract with the Michigan Dept. of Transportation.
Gerald Anzalone (MSE) is Co-PI on the project "2018 Transportation Materials Research Center."
This is a one-year project.
By Sponsored Programs.
---

Joshua Pearce (MSE/ECE) gave an invited keynote address titled "The Rise of Distributed Manufacturing with 3-D Printing" at a 3-D Printing Specific Industry Seminar run by the Hong Kong Productivity Council and the Hong Kong 3-D Printing Association Sept. 15, 2017, in Kowloon Tong, Hong Kong.
---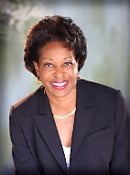 About 1,800 female Michigan Tech students were invited to Student Development Days with the Presidential Council of Alumnae (PCA). More than 200 students reserved their seats for the event on September 21-22, 2017. The theme of the two-day event was "HerStory," emphasizing the inspiration, value and wisdom communicated through individual stories that focus on the female perspective.
The event on the first day included lunch and Lightning Talks, 10-15 minute presentations by members of the PCA. Topics for the talks included: Negotiating salaries, dealing with conflict or disrespect in the workplace, making the most of your summer internship, socializing in the workplace, and professional communication at work. Lunch was sponsored by Ford Motor Company.
Keynote speaker Brenda Ryan kicked off the second day's events at breakfast, sponsored by Kimberly-Clark. Ryan graduated from Michigan Tech with a BS in metallurgical and materials engineering in 1976. She is the president and owner of Ryan Industries Inc., Ryan Properties LLC in Wixom, Michigan and Alliance Industries LLC, in Springfield, Missouri. She also serves as the current vice chair of Michigan Tech's Board of Trustees.
Following Ryan's address, students engaged in round-table discussions with members of the PCA. Round-table discussions allowed students to ask questions, express their concerns about the future, and receive personal advice from the women of PCA.
---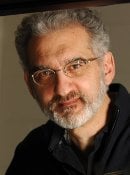 Miguel Levy (Physics/MSE/CQP) is the principal investigator on a project that has received a $82,445 research and development contract from the Air Force: Office of Scientific Research. The project is titled "Materials Processing for Heterogeneous Integration of Optical Isolators: Phase 2." This is a two-year project.
---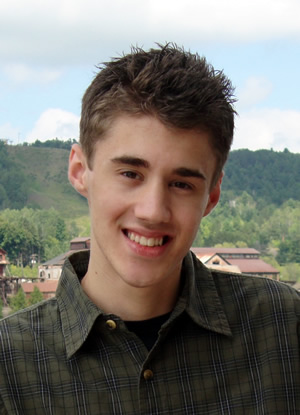 Graduate student Adam Pringle (MSE) has been named one of nine finalists worldwide for a project he submitted to the international "Make A Difference" competition. As a finalist, he will be flown to Hamburg, Germany, to present his project at OpenLab Hamburg in November 2017.
The project, "Composite Filament Fabrication Process," focuses on ecological sustainability by breaking down waste materials and turning them into composite 3-D printing filament, which then can be used to make useful products.
The "Make A Difference" competition seeks ideas that provide solutions for the needs of refugees, the health of society, education and ecological sustainability.
Finalists will build, test and showcase prototypes of their projects at OpenLab Hamburg, and one overall winner will be selected.
Pringle is a member of Joshua Pearce's (MSE) research group, Michigan Tech Open Sustainable Technology (MOST) lab.
Original story by Jenn Donovan.
"Make a Difference" is an idea challenge for everyone. It aims toward making a social and ecological impact based on the open source principles. For the 2017 Idea Challenge, 76 ideas were received, the top 20 ideas were considered for the final evaluation, and nine finalists are going to Hamburg. Professor Joshua Pearce is among the jurists.
OpenLab Hamburg takes place October 30 to November 3. Digital, high-end devices will be at the service of the finalists, who will work with the OpenLab team to make their dreams come true. "Make a Difference"  is the inaugural Idea Challenge organized by the Helmut Schmidt University, Hamburg, and the Arab German Young Academy.
---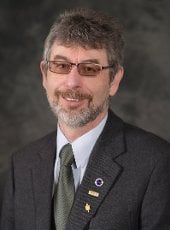 Jaroslaw Drelich (MSE) is the principal investigator on a project that has recevied a $135,669 research and development grant from the National Science Foundation (NSF).
Shiyue Fang (Chem), Tarun Dam (Chem), Xiaohu Xia (Chem) and Kathryn Perrine (Chem) are the Co-PIs on the project, "MRI: Acquisition of an Atomic Force Microscope for Force Measurement, Single-Molecule Manipulation and other Applications." This is a three-year project.
Abstract
This award is supported by the Major Research Instrumentation (MRI) and the Chemistry Instrumentation and Facilities (CRIF) programs. Professor Jaroslaw Drelich from Michigan Technological University and colleagues are acquiring an atomic force microscope (AFM). An AFM is a powerful tool to look at single molecules on a surface. It operates through an atomically sharp tip attached to an extremely soft cantilever that can sense forces at tiny atomic levels (pico-newton forces). Utilizing the forces between tip and a molecule, AFM can even be used to manipulate single molecules moving them to desired locations. Using this information, projects measure the mechanical strength of single covalent bonds. This can lead to practical applications, for example, preparing better quick-response and moisture-resistant smart adhesives. Adhesion forces between materials for civil engineering application can be investigated. The research enabled by the AFM will have broad impacts in areas such as health, energy, environment and national security, and even the economy. Faculty, postdoctoral researchers, graduate students, and undergraduate researchers in at least 16 research groups at Michigan Tech are trained to use this powerful instrument.
This atomic force microscope enhances research and education in areas by measuring van der Waals and magnetic forces between the tip and surface; the rupture force of non-covalent interactions between molecules and tip, and the scission force of covalent bonds in a molecule anchored between the tip and surface. Applications to projects include monitoring enzyme catalysis in real-time, and performing surface charge microscopy of biological cells. The microscope is used in the study of quick-response and moisture-resistant smart adhesives, and adhesion forces between materials for civil engineering applications. In other projects the shape and surface characteristics of atmospheric particles and atmospheric processing of black carbon are studied. The lattice structures of proteoglycan-galectin-3 cross-linked complexes are imaged and the ligand binding force of galectin-3 is measured.
---
---