Wednesday, March 5th, 2014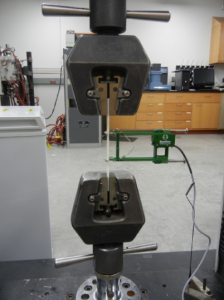 Open-source 3D printed parts often stronger than proprietary versions
A common criticism of home 3D printers is that whilst they can easily replicate any number of shapes and objects, and print parts that look identical to plastic prints from professional 3D printers, they can only print flimsy plastic trinkets. Are RepRap prints as strong as professional 3D printed parts using the same polymers?
"We were curious too. Our prints seemed strong, but we wanted to engineer robust scientific equipment and tools for the developing world, so we needed solid trustworthy numbers." said Joshua Pearce, an associate professor of Materials Science & Engineering and Electrical & Computer Engineering and Michigan Technological University.
Read more at www.3ders.org
Michigan Tech Study Suggests Some RepRap 3D Prints Are As Strong as Commercial 3D Printers
If you thought that plastic parts produced from your average RepRap desktop 3D printer were in any way weaker than those made with commercial 3D printers, you may be proven wrong. The research lab of Dr. Joshua Pearce at Michigan Technological University has once again put out a study in favour of low-cost 3D printing. After already establishing that such devices could create affordable open source lab equipment for universities, as well as save consumers $300 to $2,000 a year with the printing of common household items, Pearce's lab has tried to demonstrate that low-cost 3D printers can print ABS and PLA parts with the same strength as those made with commercial printers.
Read more at 3D Printing Industry.
In Print
Joshua Pearce (MSE/ECE) co-authored a paper "Photovoltaic system performance enhancement with non-tracking planar concentrators: Experimental results and BDRF based modelling," published by the IEEE.
Graduate student Brennan Tymrak (ME), alumna Megan Kreiger (MSE) and Pearce (MSE/ECE) published Mechanical properties of components fabricated with open-source 3-D printers under realistic environmental conditions in the journal Materials and Design.
Pearce (MSE/ECE) also published Open source 3D printing allows you to print your own cheaper health devices in Conversation.
From Tech Today.
In the News
Joshua Pearce (MSE/ECE) was interviewed in the Forbes/Wolfe Emerging Tech Report, Feb 2014 on Modeling and Open Source World for 3D Printing.
From Tech Today.
On the Road
Joshua Pearce (MSE/ECE) presented an invited talk on Open Source 3D Printing at Stacking Layers: A symposium on 3D printing technologies and applications in Tallahassee, Florida, recently.

From Tech Today.
3D printing with metal at Michigan Technological University
3D printing has become a useful tool, but so far has been limited in the materials it can use. Michigan Tech researchers are now developing a way to print 3D objects using metal.
View the YouTube Video, by Michigan Tech.