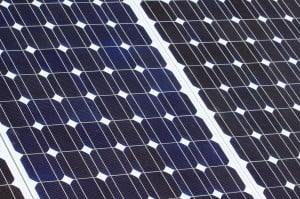 A new study focused on solar-hybrid energy systems using cogeneration, photovoltaics and battery technology and its potential impact in the Upper Peninsula was picked up by several media outlets including Solar Thermal Magazine, Phys.org and e! Science News.
The research was conducted by Abhilash Katamneni (CS), Richelle Winkler (SS), Joshua Pearce (ECE/MSE) and Lucia Gauchia (ECE/ME).
Net metering changes could drive people off grid, Michigan researchers say
"The results imply that economic circumstances could spur a positive feedback loop whereby grid electricity prices continue to rise and increasing numbers of customers choose alternatives," the report says.
Read more at Midwest Energy News, by Andy Balaskovitz.
Research by Abhi Katamneni (CS), Richelle Winkler (SS), Joshua Pearce (MSE, ECE), and Lucia Gauchia (MEEM, ECE) about the economic feasibility of going off grid in the Upper Peninsula continues to get media coverage. The American Society of Mechanical Engineers (ASME) News put the study's Michigan case study into a national power grid context. See the article here.
Smart Grid News also covered the story.