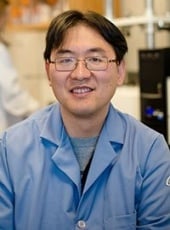 Vice President for Research David Reed has awarded the following Century II Campaign Endowed Equipment Fund (C2E2) awards at the recommendation of the C2E2 Committee.
Mary Raber (Pavlis Honors College) – MakerSpace: Facilitating the Development of a Maker Culture at Michigan Tech
Jingfeng Jiang (Biomedical Engineering) – Building Mechanical Testing Infrastructure Toward Enhancement of Human Healthcare Research and Education on Campus
Reed thanks the review committee members for their participation in this internal award process. For additional information on the C2E2 opportunity, visit C2E2.
By Vice President for Research.