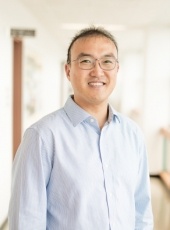 Sangyoon Han (BioMed) is the principal investigator on a project that has received a $414,802 research and development grant from the U.S. Department of Health and Human Services National Institutes of Health.
The project is entitled, "Nascent Adhesion-Based Mechano-Transmission for Extracellular Matrix Stiffness Sensing."
This is a potential three-year project.
By Sponsored Programs.