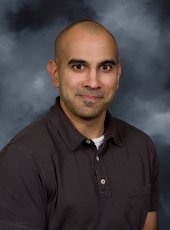 Rupak Rajachar (BioMed) is the principal investigator on a project that has received a $400,343 research and development grant from the National Institutes of Health.
The project is entitled, "Targeted ROS Releasing PEG-Fibrin Composite Adhesive-Hydrogel to Control Matrix Modulation as a Wound Healing and Tissue Engineering Support."
Bruce Lee (BioMed) is the Co-PI on this potential three-year project.
By Sponsored Programs.