Spring and Summer 2019 Registration will begin Oct 24th.
SBE students sign up for advising here
The "Registration Priority Schedule" will be available shortly to determine when you can register (based on earned credits)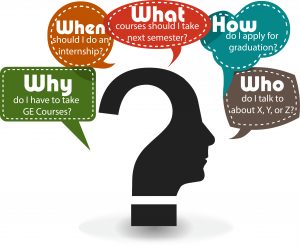 Prior to your advising appointment…
Run your Audit through MyMichiganTech (uAcheive Degree Audit) *tip: Run "Latest", not a possible program from the drop down menu, using the drop down will bring up an audit using the 2018-19 degree requirements and not

YOUR

Catalog Term

Review your degree completion progress and requirements left
Note any questions or concerns about your Audit

Develop a proposed

Spring

and Summer course list

Check course availability and develop a schedule (

Spring available now, Summer shortly)
Pitfalls to avoid:
Meet with Academic Advisor at least once a year
Verify you don't have holds (parking tickets, unpaid bills, discipline, safety first, etc)
Look at pre-requisites courses to ensure you have taken them.
Course descriptions can be found hyperlinked in your audit.
Be sure you meet any restrictions for a course
REGISTRATION WORKSHOP (Mandatory for First year students-optional for continuing students)
learn more about degree requirements, gen ed requirements and how to plan your academics, come to an advising session required for first year students
Wed, Oct 17
5:15-7:15 p.m.
EERC 226
—–OR—–
Thurs, Oct 18
11 a.m.-1 p.m.
EERC 226