The Applied Portfolio Management Program is one of the most unique student organizations on campus.  Every year, two teams each comprised of six students are selected to create stock market portfolios using $1.3 million of real money.  These students have the opportunity to use one of two Bloomberg Terminals in the Upper Peninsula, right in their very own LSGI Trading Lab.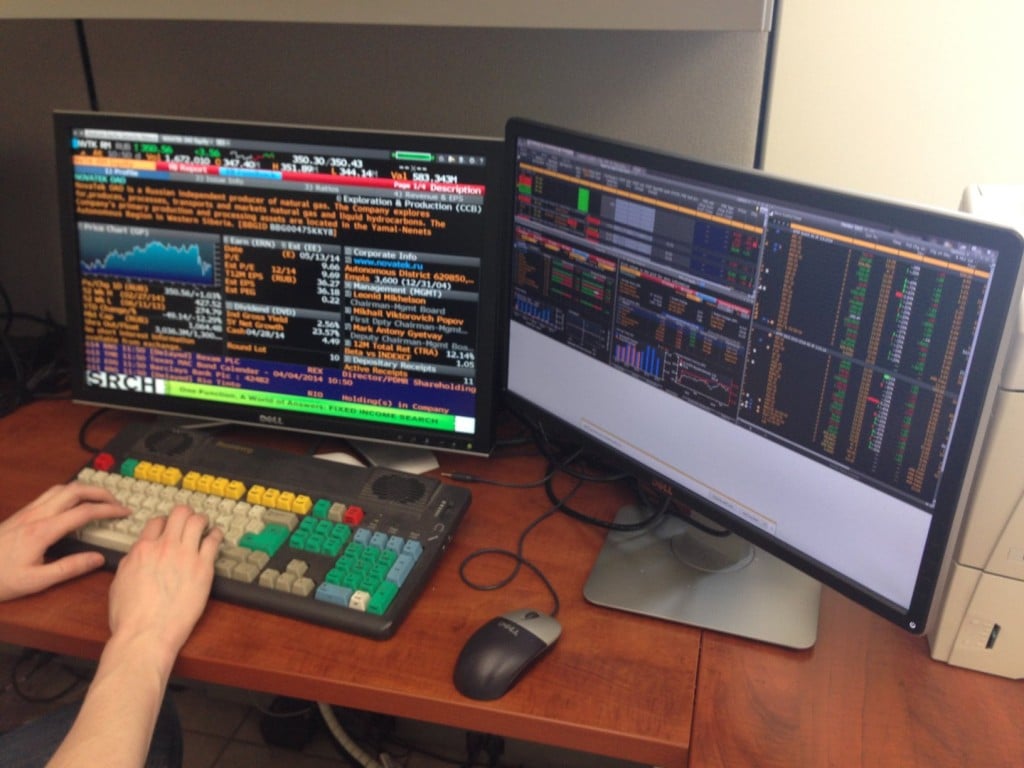 APMP has always been considered successful, but 2013 was a banner year for the team.  Director Dean Johnson described a return of 29.66%, with a standard deviation (aka risk) of around 1.7%.  Senior Brett Ludwig reminisced about the teams' investments in 2013, stating, "It was really cool to watch the stocks go up, and tough at times not to sell others."  With a portfolio that grew in one year from $397,000 to $515,000, the Gold Team recently participated in two global investment competitions.  It may come as no surprise that they walked away with not one, but two victories.
After APMP member Heath Johnson appeared on the Market Site display in Times Square and closed the NASDAQ on Wednesday, March 19, it was announced that the team had won the 2014 Quinnipiac G.A.M.E. IV Forum investment competition in the value category.  This achievement was particularly impressive considering that there were over 1,000 participants from 118 colleges and universities!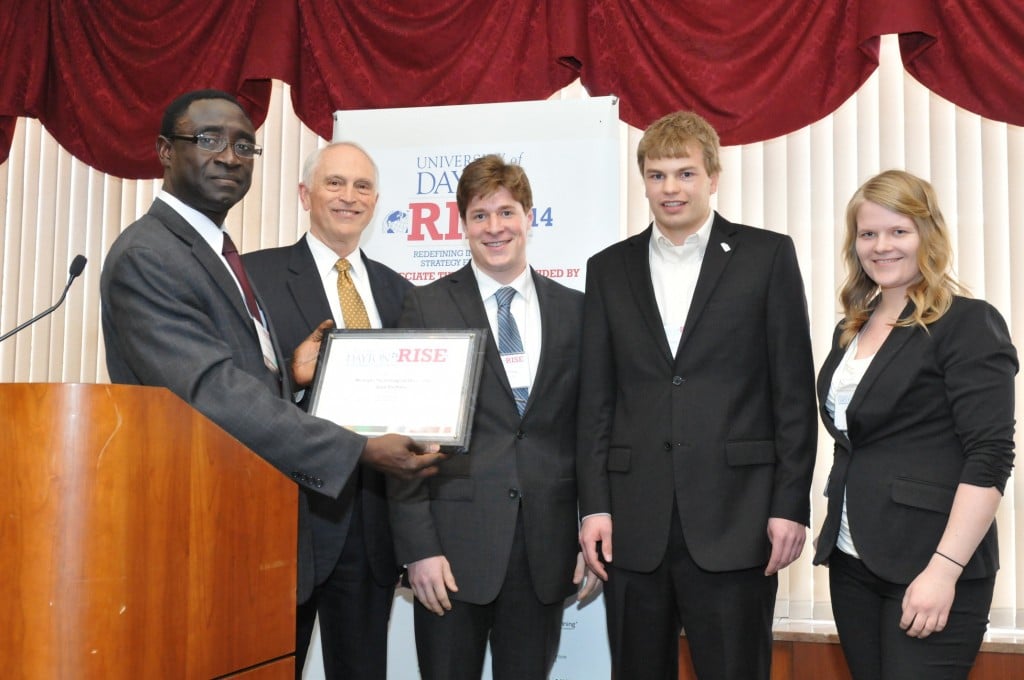 Most recently at the 14th Annual Redefining Investment Strategy Education (RISE) competition on March 28 at the University of Dayton in Ohio, team members Ludwig, Nathan Sturos, and Judy Isaacson were on hand to snag the first place title of Gold Portfolio in the Value Investment Style category.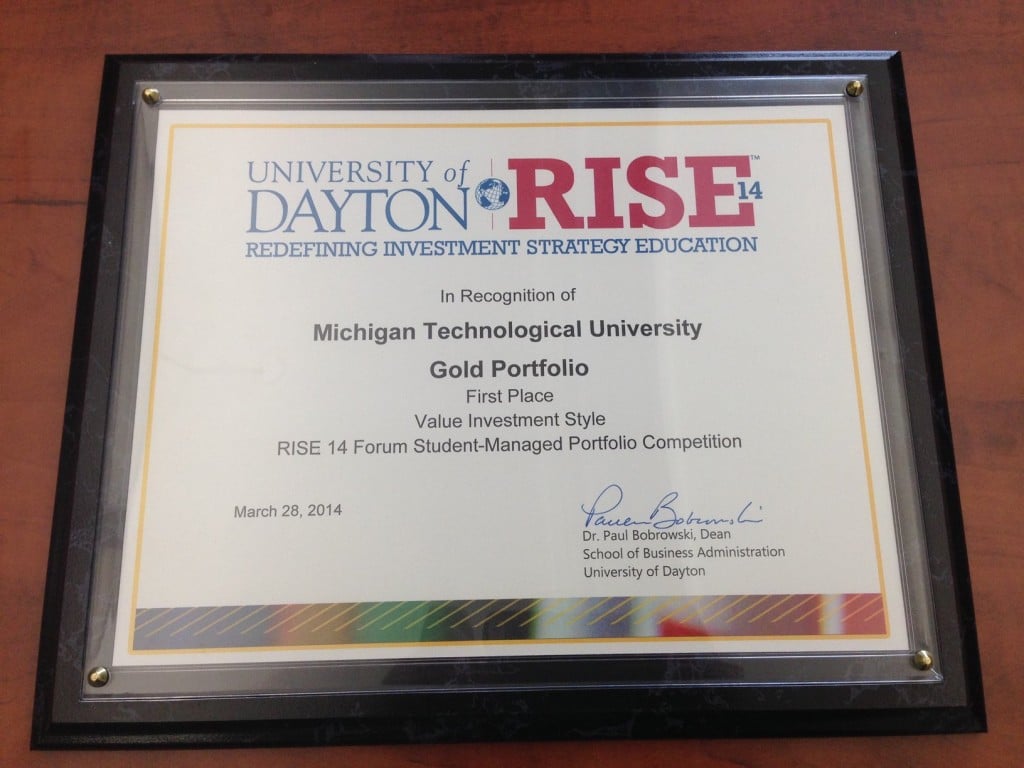 Competing at RISE in Dayton was the icing on the cake after APMP's successful year.  Their dedication won them the ultimate Gold Portfolio, and Sturos remarked, "It was a humbling experience to be recognized at such a distinguished conference."  Isaacson was proud of her team and grateful for the "great opportunity to see many different perspectives on the world of finance… and it was a fun experience!"
Are you a current student interested in joining a future APMP team?  The APMP application is available online!  Interested in becoming a student in the School of Business and Economics?  Apply for free today!