Members from the Applied Portfolio Management Program (APMP) were in New York City last week for Quinnipiac University's Global Asset Management Education (G.A.M.E.) IV Forum, co-sponsored by NASDAQ OMX.  The event allowed 1,000+ participants from 118 colleges/universities a chance to network while gaining insight into the opportunities and challenges experienced by investment professionals.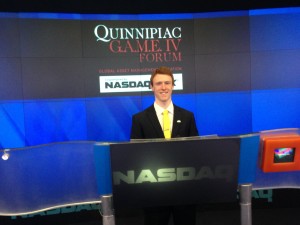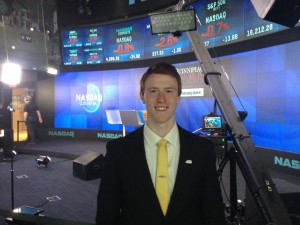 Current SBE students and members of APMP, Heath Johnson and Claire Johnson, were on site at G.A.M.E. for the student-managed portfolio competition, which is open to students nationwide who have successfully managed their own actual portfolios.  Dr. Dean Johnson, Founding Director of the Applied Portfolio Management Program, stated, "By providing the opportunity to attend this investment conference in NYC, APMP continues to offer Tech students with direct educational experiences."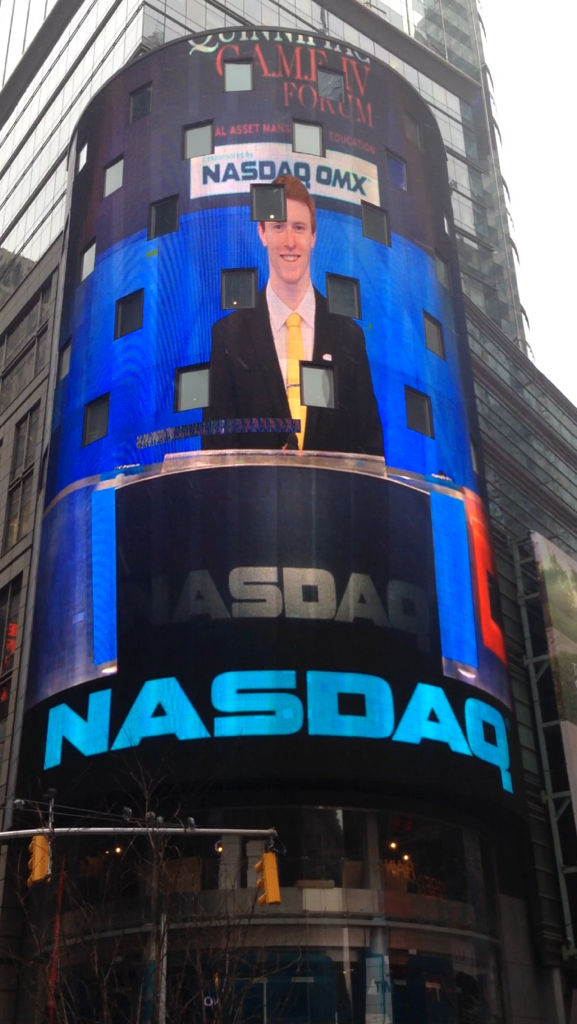 Not only did current SBE student Heath Johnson gain the educational experience of competing at G.A.M.E., he was also able to close the NASDAQ and appeared on the NASDAQ Market Site display in Times Square!  Heath remarked, "Attending an investment conference with current Wall Street professionals and participating in the NASDAQ closing ceremony was a great experience.  Having my photo up on the NASDAQ Market Site in Times Square was a motivating taste of where my business education could take me."
Would you like to see where your business education could take you?  Apply today to begin your undergraduate studies at Michigan Tech's School of Business and Economics!