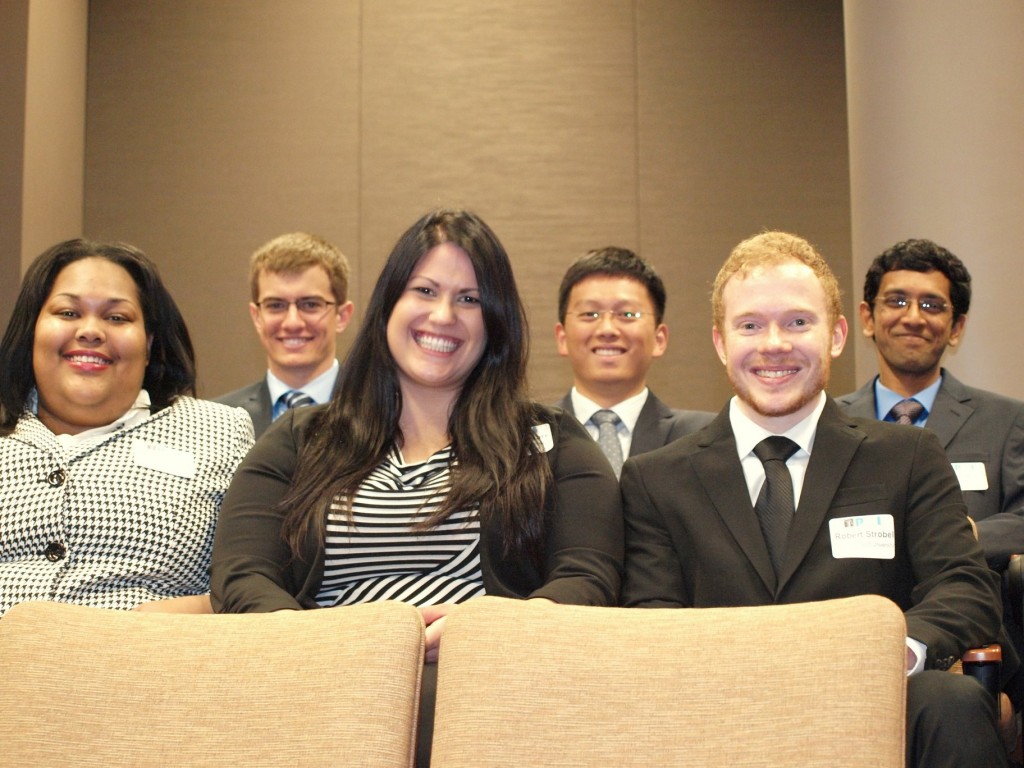 Michigan Tech placed second in THE Project 2014's competition on April 14.  The event was held at Davenport University in Grand Rapids, MI and involved ten teams from around the country.  Competing students had been asked to prepare a recommendation to Governor Snyder to make it easier for Michigan's Military Veterans to connect with their Federal Benefits.
2014 marked the third annual Project competition; both of Michigan Tech's teams made the final four in 2013 (placing second and third), and Michigan Tech's Team B placed second in 2012.
For 2014, Michigan Tech sent one team, consisting of:
Angela Barr, double major in Marketing and Management
Destine Clark, majoring in Operations and Systems Management
Shivaram Kannimangalamviswanathan, Graduate student in Mechanical Engineering
Min Li, majoring in Operations and Systems Management
Cole Smith, majoring in Management
Robert Strobel, majoring in Engineering Management
The team worked diligently over the course of two semesters to prepare for the presentations.  Smith noticed that his public speaking skills steadily improved over the course of the year.  He stated, "It was a great experience from the beginning.  I now have a better understanding of project management concepts, and feel confident I can use what I learned from this competition in the real world.  It also helped me become a stronger leader and improved my communication skills."
Smith offered up some advice for next year's team: "Preparation is key, and you have to know your audience."  Want to be involved in THE Project 2015?  Apply by October 2014!