Tim Bart, a fourth-year engineering management major in the Michigan Tech School of Business and Economics, is interning with Detroit Diesel this summer. Detroit Diesel is an American diesel engine manufacturer headquartered in Detroit, Michigan. Tim supports their quality assurance efforts, utilizing his unique blend of hands-on engineering and management skills.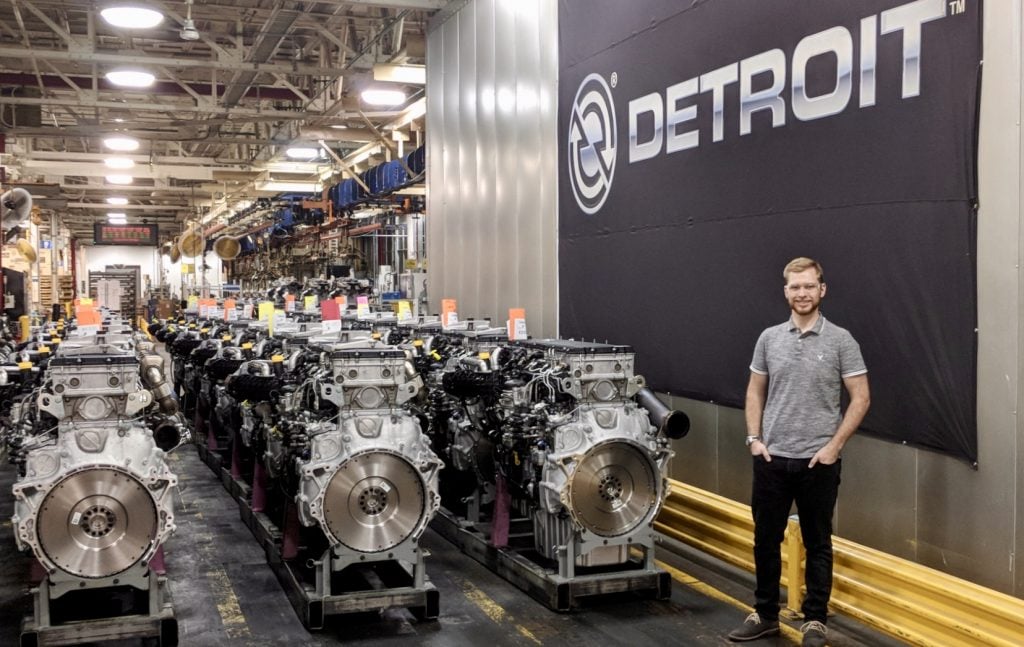 "For my role as a tactical supplier-quality engineer intern, I inspect parts subject to defects from the vendor. If they are in fact bad, we communicate the problem to get corrective action started. I read part prints and perform measurements with different gauges to confirm dimensions. I also work with other internal labs to obtain characteristics we can't measure by hand.
The internship counts for 3 credits. The emphasis on science, technology, engineering, and math I get in class, definitely comes in handy on the job. My engineering and Six Sigma classes prepared me to understand the prints and principals behind what we're doing and how we verify parts.
I landed the role through my personal network—my brother also works in the company and helped me as I searched for an internship. I'm learning a lot about how design and materials affect quality issues, and I aim to use that knowledge in my project management career."