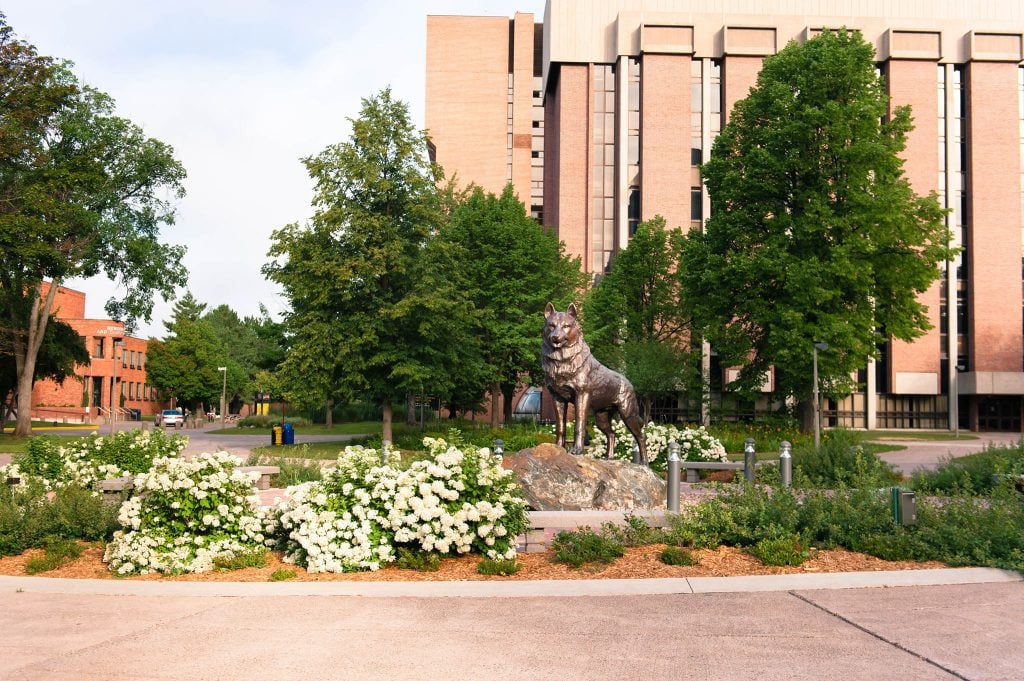 At its annual faculty retreat last week, Dean Johnson, dean of the School of Business and Economics (SBE), presented for the first time awards for excellence in research and service. Dana Johnson, professor of supply chain and engineering management, was the recipient of the research award. Johnson will receive funding toward faculty development for her current stream of research to predict which patient psychometric attributes and demographic variables impact overall patient experience. This will extend prior research by working with Aspirus Keweenaw who utilizes the Clinician and Group Consumer Assessment of Healthcare Providers and Systems. 
Joel Tuoriniemi, professor of practice in accounting, was acknowledged for his dedication to service. "There are many deserving faculty members in SBE who work to advance our strategic vision. I am fortunate to be surrounded by motivated students who demand a rigorous experience and serve as ambassadors. It makes my job promoting the Master of Science in Accounting program to future Huskies and employers that much more rewarding," says Tuoriniemi.

In addition to the new honors in research and service, the School each year recognizes exemplary teaching. The addition of two new awards promotes the hard work School of Business and Economics faculty dedicate to blending business and technology curriculum to meet student and industry needs of the future.

"Faculty have expectations in the realms of teaching, research, and service. These new awards are designed to recognize faculty leaders in the School of Business and Economics," says Dean Johnson.