Supply Chain and Operations Management
major, Rachel Chard '18, interned with L'Oreal USA this summer. The cosmetics group operates in more than 140 countries, providing hair care, skin care, and makeup through a portfolio of 34 brands including Maybelline, L'Oreal Paris, Urban Decay, and Garnier.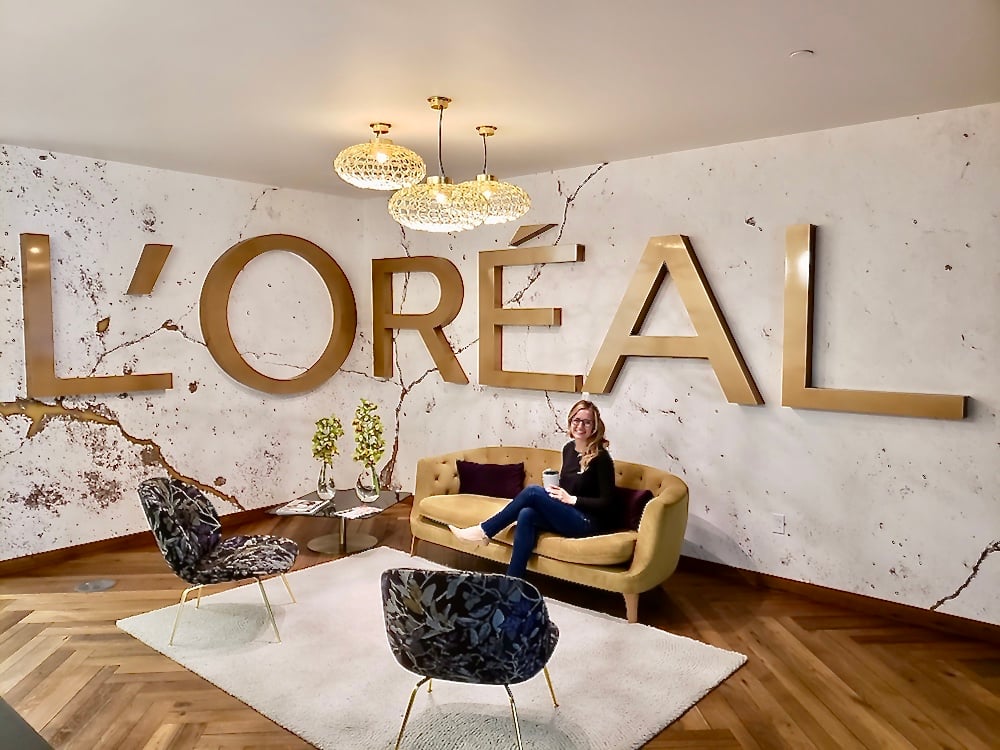 "L'Oreal's fast-paced environment and entrepreneurial mindset challenged me to think outside of my traditional process-driven approach and adapt quickly. From day one, I was treated as a full-time employee who was empowered and expected to deliver high-quality results. Michigan Tech prepared me to be successful in this role, as our curriculum is focused on applying both interpersonal and analytical skills through practical application.
I submitted my application to L'Oreal's website in November and received an interview for a role at their North Little Rock, Arkansas, facility in March. While the position was not the right fit, I was still motivated to work at L'Oreal. I connected with an HR recruiter on LinkedIn and continued the conversation, expressing my interest in working for the top cosmetics group worldwide. A few messages back and forth and two interviews later, I landed an internship in Indirect Sourcing!
It was my role to support both the logistics and industrial services teams in the implementation of sourcing projects to optimize cost while enhancing overall value. My main responsibility was to identify a transportation carrier who could deliver product directly from our retail stores to our customers within the same day. To achieve this, I followed the request for proposal process, which included data collection, market analysis, supplier onboarding, supplier bid evaluation, negotiation, and contracting.
In support of L'Oreal's goal to bring more flexibility and agility to our facilities, I participated in projects to source forklifts and automated-guided vehicles. Specifically, I analyzed our network of forklifts across L'Oreal's 20 sites to establish a baseline and identify opportunities for cost savings through the consolidation of vendors and comparing lease vs. buy models.
Given the variety and complexity of projects I worked on this summer, I am grateful to study at a STEM university where I am in constant communication with engineers, and I am provided with a technical perspective. Thank you to my colleagues at L'Oreal and the professors and the administrators at Michigan Tech for their continued support and guidance as I complete my final year and begin my career."