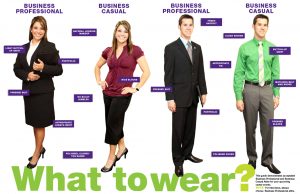 MTU's Kappa Sigma Iota (KSI) Accounting Club is hosting a professional development event on Wednesday, March 26th from 6:00 – 7:00 pm.  The event will be held in Ballroom B3 of the Memorial Union Building (MUB).
Information will be presented on proper business dress for formal and casual situations, with hands-on training for ironing dress clothes and tying ties.  Irons will be provided, but participants are encouraged to bring their own ties, slacks, and/or shirts.
If you have any questions about this event, please contact James Mills at jpmills@mtu.edu.
KSI will be doing their Volunteer Income Tax Assistance (VITA) Program again this year. VITA is designed for students that have been through Foundations of Taxation to assist with simple income tax returns for low-income families and students who couldn't otherwise afford to hire a CPA. KSI will be starting the program  today & will go through Tuesday, April 15th.
All sessions will take place in G010D of the AOB, and there is no need to make an appointment. Just stop on in & see them! No sessions will be held over spring break, but otherwise the schedule is as follows:
Monday: 3-5pm
Wednesday: 12-2pm
Thursday: 12-5pm
Please pass this along to anyone you may think may be in need of this service!