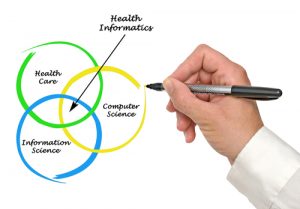 The website OnlineSchoolsCenter.com has released the "Top 20 Online Schools for Master's of Health Informatics Degree Programs for 2020." The ranking provides readers with the twenty finest online colleges and universities offering graduate degrees in health informatics.
Michigan Tech was listed among the top 20 programs and was the only school from Michigan to make the list.
Find the full list here.
OnlineSchoolsCenter.com identified the following Michigan Tech Health Informatics program standouts: Michigan Tech is an excellent university that is well-decorated with glowing recognition. Namely for students' professional success, the best online graduate programs, and one of the finest online Masters in Health Informatics in the nation! What makes this degree most exciting are the eleven different areas of focus in which students can concentrate their coursework. No other school on this ranking has as many specialization options. Online students learn from expert faculty members in the areas of healthcare systems analysts and design, cybersecurity, and much more. Graduates from Michigan Tech often go on to earn six-figure incomes, and the school has been recognized for this achievement in education, according to Money Magazine.