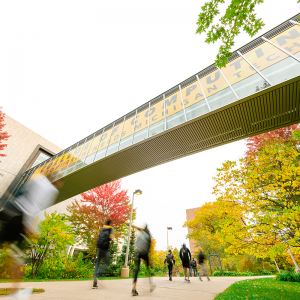 The Michigan Tech online Master's in Health Informatics has been ranked best in the midwest and 11th nationally by Intelligent.com, ahead of universities such as Stanford, Northwestern, and Boston University. Michigan Tech's 2020 ranking rose from 17th nationally in 2019.
According to their website, Intelligent.com is a free, editorially independent, privately-supported website. It aims to "connect students to the best schools that meet their needs" through "unbiased, accurate, and fact-based information on a wide range of issues." Their rankings are based on aggregated publicly available data about colleges and programs across the country.
In November 2019, the website OnlineSchoolsCenter.com ranked Michigan Tech's online Health Informatics M.S. program among the 20 finest online colleges and universities. Michigan Tech was the only school from Michigan to make the list.