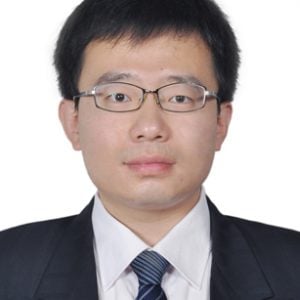 The Colleges of Computing and Engineering invite the campus community to a lecture by faculty candidate Songtao Lu, Monday, March 2, 2020, at 3:00 p.m., in Chem Sci 102. Lu's talk is titled, "Nonconvex Min-Max Optimization for Machine Learning."
Songtao Lu is an AI resident at IBM Research AI, IBM Thomas J. Watson Research Center. His research interests include optimization, artificial intelligence, machine learning, and neural networks. Lu received his Ph.D. degree in electrical and computer engineering from Iowa State University in 2018, and he was a post-doctoral associate with the ECE department at the University of Minnesota Twin Cities from 2018 to 2019.
We live in an era of data explosion. Rapid advances in sensor, communication, and storage technologies have made data acquisition more ubiquitous than ever before. Making sense of data at such a scale is expected to bring ground-breaking advances across many industries and disciplines.
However, to effectively handle data of such scale and complexity– and to better extract information from quintillion of bytes of data for inference, learning, and decision-making—increasingly complex mathematical models are needed. These models, often highly nonconvex, unstructured, and with millions or even billions of variables, render existing solution methods inapplicable.
Lu will present work that designs accurate, scalable, and robust algorithms for solving nonconvex machine learning problems. He will discuss the theoretical and practical properties of a class of gradient-based algorithms for solving a popular family of min-max non-convex problems.
Finally, Lu will showcase the practical performance of these algorithms in applications such as poisoning attacks to neural nets, decentralized neural nets training, and constrained Markov decision processes. He will briefly introduce ideas for the possible extension of his framework to other areas.
Lu is a recipient of the Iowa State University Graduate and Professional Student Senate Research Award (2015), the Research Excellence Award from the Graduate College of Iowa State (2017), and student travel awards from ICML and AISTATS.
Download