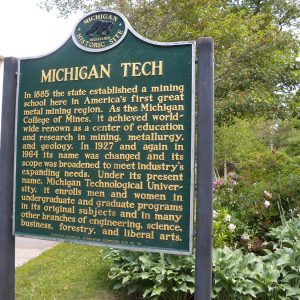 Michigan Tech is #2 on list of highest-paid grads in Michigan published recently by WXYZ Detroit (ABC-TV). The ratings are based on data from Payscale.com.
For Michigan Tech grads, the midpoint for early career salaries is $65,000 (five or fewer years on the job), and the midpoint for seasoned pros is more than $116,000 (10 years on the job). No school in Michigan awards a higher percentage of science, technology and engineering degrees that Michigan Tech.
Other schools on the list were Albion College (#7), University of Michigan Dearborn ( #6 ), Michigan State University (#5), Lawrence Technological University (#4), University of Michigan (#3), and Kettering University (#1). View the full story here.