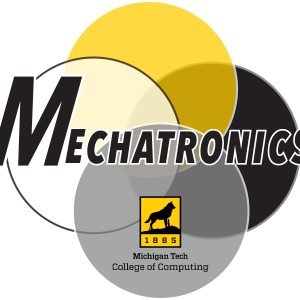 The College of Computing has announced the addition of a bachelor of science in Mechatronics to its degree programs, beginning in Fall 2020, pending Michigan Tech Board of Trustees and state of Michigan approval.
A multi-disciplinary field at the intersection of mechanics, electronics, and computing, Mechatronics is the science of receiving, processing, and transmitting sensory data for the advanced control of external devices.
More details about this exciting new BS degree program will be shared soon. In the meantime, learn more about Mechatronics at Michigan Tech using the links below.
What is Mechatronics
MS in Mechatronics
Mechatronics Certificate
And check out this video, which was filmed in the Mechatronics lab at Michigan Tech.
STEM Students Specialize in Mechatronics