Dr. Livesay's drop-in office hours are canceled until next August. If you'd like to reach the dean, please email him at dlivesay@mtu.edu Have a fantastic summer!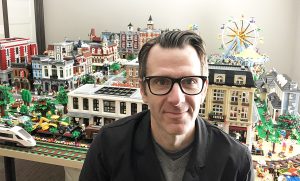 College of Computing Dean Dennis Livesay holds open drop-in office hours every Friday from 3:00 to 4:00 p.m., when classes are in session.
And starting Friday, March 19, you can meet with Dean Livesay in person!
Drop-in office hours are now both virtual and in-person.
Stop by Rekhi Hall Room 217, or link to the virtual meeting here.
Please note that the virtual meeting link has been changed.
All faculty, staff, and students who wish to chat with Dr. Livesay are invited to "stop in" to this weekly Zoom meeting. Appointments are not needed.