---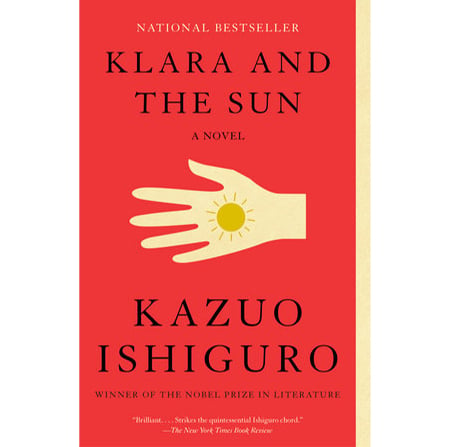 Do robots have rights? Do they have souls? This year's Michigan Tech Summer Reading Program aims to explore and discuss these questions.
The Summer Reading theme, "ROBOT101, Exploring the past, present, and future of 'robot' in imagination and practice," marks the 101st anniversary of the first published use of the term "robot," in the play "R.U.R." by Karel Capek.
New students are encouraged to read the recommended book, "Klara and the Sun" by Kazuo Ishiguro. The popular novel relates the story of Klara, an Artificial Friend with outstanding observational qualities. From her place in a store, Klara watches carefully the behavior of those who come in to browse, and of those who pass on the street outside, hopeful that a customer will soon choose her. The book is available in paperback and as an e-book.
"Klara and the Sun" offers an engaging look at our changing world through the eyes of an unforgettable narrator, and one that explores the fundamental question: what does it mean to love?
This year, the Summer Reading Program has expanded to include a growing list of supporting media, including movies, television programs, and TED Talks. First-year students are encouraged to read "Klara and the Sun" and sample some of the supporting media and materials. A Study Guide is also available.
The "ROBOT101" Summer Reading theme will be incorporated into Freshman Orientation and a selection of first-year courses. It is a Fall 2022 supplemental textbook for Engineering 1101, Computer Science 1000, Social Science 1001, Humanities 2600, and several first-year composition sections.
A growing slate of related events will also take place during the Fall semester, including a film screening, invited talks, and a Michigan Tech production of the play, "R.U.R." View the schedule of events here.