---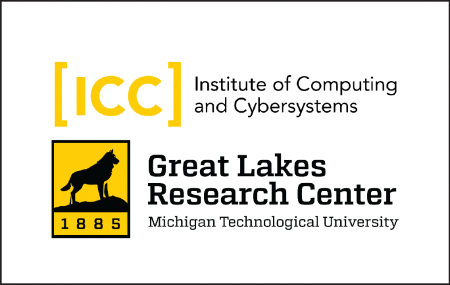 The Great Lakes Research Center (GLRC) and Institute of Computing and Cybersystems (ICC) are excited to announce the 2023 Rapid Seedling Research Funding Opportunity. Together, the GLRC and ICC are committing $100,000 in rapid seedling research grants for projects conducted Spring semester 2023, Summer semester 2023, and Fall semester 2023.
Link to full details, where instructions and the application can be downloaded.
The intent of this opportunity is to provide faculty and research staff funds for idea development and data collection that will quickly feed into larger externally sponsored funding requests.
Eligibility: Proposals will be accepted from Michigan Tech tenured, tenure-track, and research faculty; and research scientists and engineers. Any individual researcher is eligible to receive up to one award per calendar year as a Principal Investigator (PI). Co-PIs are allowed on proposals and are not restricted to a single submission per calendar year.
Awards: Awards will be announced within 1 month of the funding cycle deadline. Projects should have a duration of one semester. Awarded amounts per proposal will not exceed $10,000. Funding for each award will be deposited into a unique index and expenditures must adhere to the University research guidelines for spending and the budget outlined in the proposal.
Terms & Conditions: Upon funding notification, Awardees will be required to submit a formal budget using the Sponsored Programs Budget Preparation Worksheet. A two-page final report is due within 30 days of the conclusion of the award period. The report should summarize the research findings and outline next steps and plans for subsequent proposal submissions to externally funded programs. The final report must include an accounting of how the award funding was used. Any unexpended funds will be returned to the GLRC and/or ICC. Awardees must be an affiliated member of the GLRC and/or ICC and are expected to assign a Center/Institute of the GLRC or ICC to any proposals and awards generated using the data developed/enabled with the rapid seedling funding.