---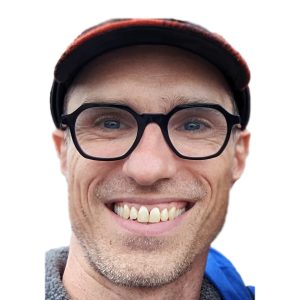 Technical interviews can sound intimidating and feel like an obstacle between you and a great job. To help, Scott Diehl, a senior staff engineering manager for Google's Cloud Netinfra organization, will conduct a student workshop titled, "Technical Interviews: An informal workshop for CS and SE majors," on Friday, October 28, 2022, from 4:30-5:30 in Rekhi Hall, Room 214. The workshop follows Diehl's lecture from 3-4 p.m. in the same location. Learn more about the lecture here.
Computer Science and Software Engineering majors are encouraged to attend.
Diehl has conducted more than 200 technical interviews at Google and he also teaches classes to train new interviewers at Google. Diehl will also answer questions about full-time and internship opportunities at Google and explain how to apply for the right roles.
Diehl grew up in Houghton and attended Michigan Tech for the first two years of his computer science education. He graduated with a B.S./M.S. in Computer Science from the University of Michigan, and completed his Ph.D. in Computer Science at the University of Wisconsin-Madison, with a thesis in the area of theoretical computer science.
Diehl joined Google Madison in 2010, where he developed the new high-performance distributed storage systems that underpin Google's data analytics systems, improved development velocity for some of Google's largest systems such as BigTable and Google Cloud Storage, and seeded and grew new organizations at the site.
Deihl is now a senior staff engineering manager in Google's Cloud Netinfra organization, leading a team working on high-performance virtualized networking using offloaded hardware. He is also a co-founder of CMX Games, which published the board game "Copper Country."