---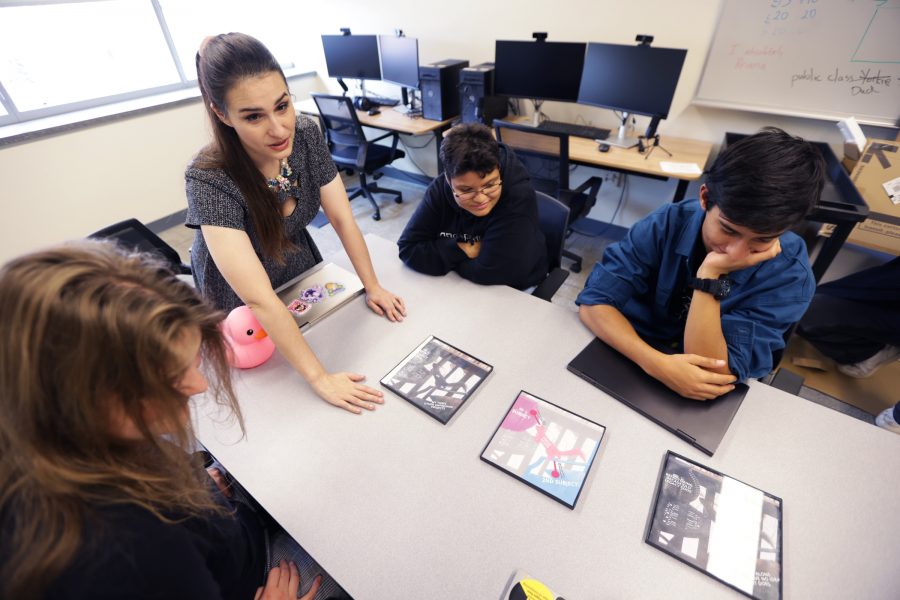 Assistant Professor Briana Bettin, Computer Science and Cognitive and Learning Sciences, has received an exceptional"Average of 7 Dimensions" student evaluation score for the fall 2022 semester.
Bettin's score was in the top 10% of similarly sized sections university-wide. Only 91 sections university-wide (out of more than 1,379 surveyed) were rated this highly by students.
"Briana has been a great teacher loved by her students ever since she joined MTU. We are very fortunate to have her in our department," said Department Chair Andy Duan, Computer Science.
"While any number of factors can contribute to the level of student satisfaction with teaching, it's clear that your instruction is being well received," writes interim Michigan Tech Provost Andrew Storer. "… I know that exceptional teaching takes a great deal of time and effort, and I appreciate your commitment to the success of our students. Providing excellent learning opportunities is an important part of Michigan Tech's mission."