---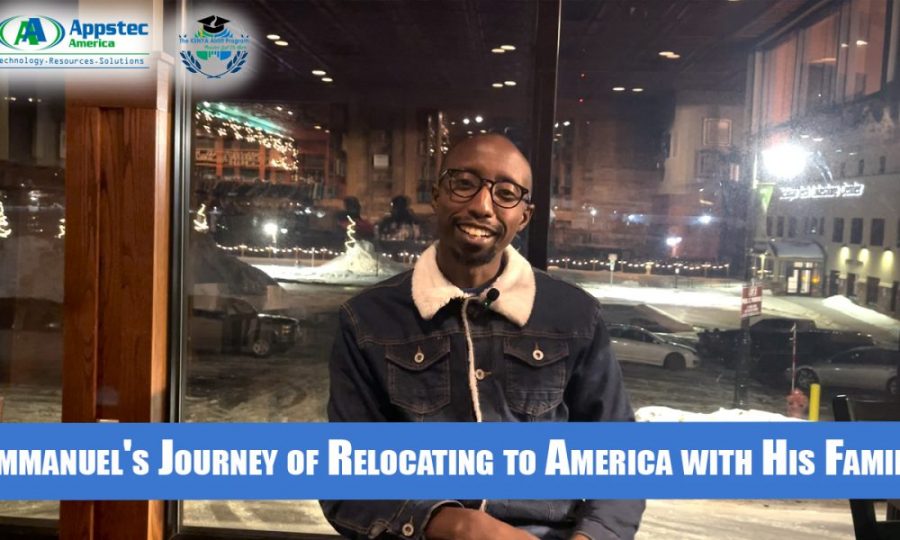 From the Kenyan Digest, published March 15, 2023. Read the original article.
Against all odds, Emmanuel Teigong and his family made the courageous decision to relocate from Kenya to Michigan, USA, so he could pursue his Master of Science in Data Science at Michigan Technological University through The KENYA Airlift Program, all this in pursuit of the American dream.
Emmanuel chose data science because data scientists are among the most highly paid professionals today. The course allows individuals to work on challenging problems that make a real impact on society through mathematical computations, statistics, programming, and domain expertise.
The relocation process was not easy for Emmanuel and his family. It involved a lot of paperwork, visa applications, and logistical planning. The award-winning program played a significant role in helping them navigate these processes, providing them with the necessary guidance and support.
Learn more about the Kenya Airlift program.
A Little Bit About Me!
I am a former international student in USA and I am a senior IT consultant in the areas of Oracle EBS Financials and Robotics Process Automation (RPA) here in USA. I am the programs director of Appstec America – A consulting company based in Tampa, Florida, USA.
I've been blessed to have learned a lot in my career as an IT consultant. My life has truly changed, and I've made it my mission to give back and serve others beyond myself. Whether that be helping you to relocate to USA as an international student, train you as an IT consultant, help you start and build your own online business, creating your financial freedom, motivating you to pursue your goals and dreams, to being more productive, to inspiring you to constantly improve yourself.
My mission is to get you to wake up to the unlimited potential within you and achieve what you're truly capable of through my various self-development training programs. On the internet, I openly and passionately share my life experiences and all of the very best concepts, strategies, tools, and resources that I continue to discover that have made a measurable difference to my life and will do for you as well.
Keep your dream alive and never give up! To learn about my company's amazing programs, please go to;
www.appstecamerica.com or www.successwithbobmwiti.com
Contact me at;
success@successwithbobmwiti.com
info@appstecamerica.com
+1 813-573-5619 ext 402
MPOWER-Africa Airlift Scholarship is a joint initiative between one of the world's leading international student loan companies, MPOWER Financing, and Appstec America, an education and tech consulting firm, to assist bright graduate African students study in the United States through a merit-based academic scholarship.
Qualifications for the Scholarship
Should be interested in studying Master's in the US and Canada
You must be admitted to an MPOWER-supported U.S. school –
See the list of schools
Your country of origin must be in Africa.
You should possess a GMAT score greater than or equal to 650 or a GRE score greater than or equal to 315.