---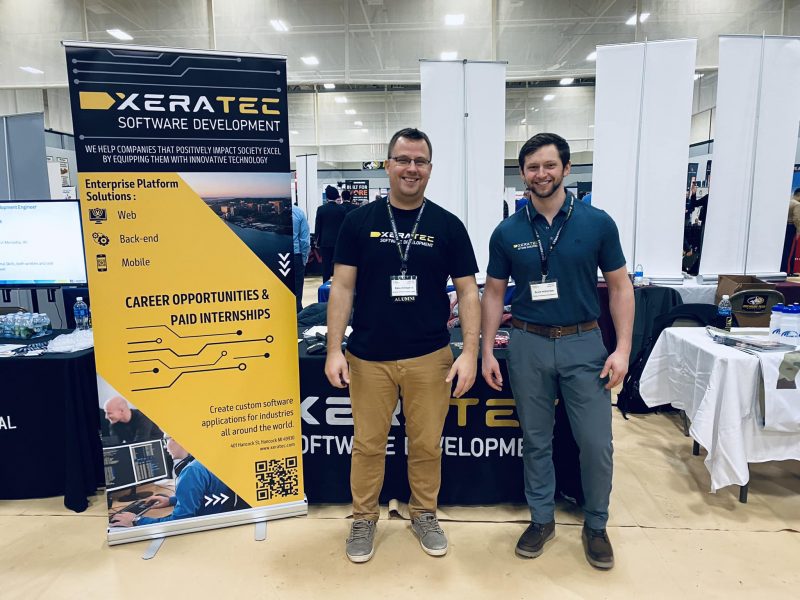 As part of the Michigan Tech EV Scholars program, Brett Hillstrom, president of Xeratec Software Development, will discuss "Software Development in the Auto Industry," on March 29, 2023, at 4 p.m., in Rekhi Hall, Room 214.
Hillstrom will talk about his company's software development work with a Big Three automotive company.
Xeratec Software Development, based in Hancock, Mich., is a software development and consulting services company that serves the Big Three auto industry. The company delivers technology that will improve workflow and transform outdated approaches into modern, effective business solutions: turning data into actionable knowledge.
Apply for EV Scholars anytime
Are you a junior or senior Michigan Tech student interested in a job as a Software Developer or Electrical Engineer? Are you intrigued by a career helping to develop the next generation of automotive vehicles and batteries?
Here's a fantastic opportunity to learn more about electric vehicles (EV) and mobility tech companies and careers, network with potential employers … and receive up to $10,000 in scholarship dollars.
Michigan Tech junior- and senior-level students majoring in Software Engineering, Computer Science, Cybersecurity, Computer Network and System Administration, Electrical Engineering, Computer Engineering, and related programs are especially encouraged to participate.
Why should you become an EV Scholar?
Get a close-up look at the AV and mobility tech industry
1:1 mentorship with an EV or mobility tech industry professional
Conversations with engineers and developers
Exclusive tours of design and R&D facilities
Personalized interview preparation
$5,000 or $10,000 scholarship upon acceptance of a job offer or internship in the AV and mobility tech industry
EV Scholars Outreach Partners
The Michigan Tech EV Scholars program is presented by the Department of Electrical and Computer Engineering and the College of Computing. EV Scholars is an initiative of the Talent Action Team, a public/private consortium convened by the Michigan Economic Development Corporation (MEDC).