---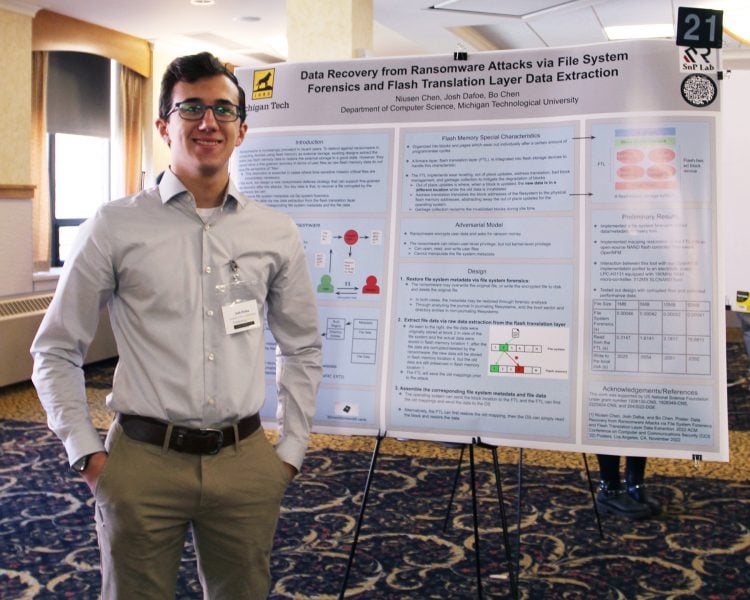 Department of Computer Science (CS) undergraduate student Josh Dafoe has received the 2023 Michigan Tech Summer Undergraduate Research Fellowship (SURF).
Dafoe will work on the Hardware-assisted Self-repairing in Decentralized Cloud Storage against Malicious Attacks project with Associate Professor Bo Chen, Computer Science department, in the Secure and Privacy (SnP) lab.
The SURF Fellowship recipients conduct a research project under the guidance of a Michigan Tech faculty mentor, during the summer semester. The fellowship is highly competitive, and typically only 16 Michigan Tech undergraduate students receive this fellowship each year. SURFs are open to all Tech undergraduates who have at least one semester remaining after the summer.
The SURF award provides a summer semester stipend of $4,000.