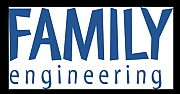 Alternative spring breaks combine the suspension of studies with something extraordinary. There have been some pretty exciting excursions in the past and this year is no exception. Among them is:
National Society of Black Engineers
Again this year, members of the Tech chapter of the National Society of Black Engineers (NSBE) in collaboration with the Detroit Public Schools, are spreading the excitement of STEM (Science, Technology, Engineering and Mathematics) education. A total of 11 Tech students, all but one from the state of Michigan, will visit Detroit-area middle schools March 6 – 8, 2017, while hosting Family Engineering Nights in the evenings.
Joan Chadde, director of the Center for Science and Environmental Outreach at Michigan Tech, says the Family Engineering program was developed at Tech with several partner organizations.
"The goal is to engage, inspire and encourage elementary students to learn about and consider careers in engineering and science through hands-on activities with their parents at Family Engineering events," Chadde explains. She says the program is designed to address the country's need for an increased number and greater diversity of students skilled in math, science, technology and engineering. "The Family Engineering program targets six to 12-year olds and their parents."