Thursday, April 12, 2018
4:30-7:30pm  In Michigan Tech's MUB  Commons
---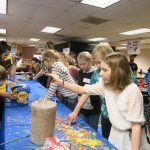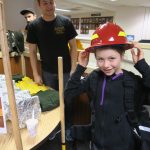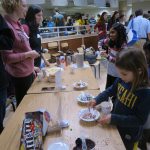 Science Fair 2018 Results! 
Click here for individual results!
Click here for a photo gallery of the 2018 Science Fair and STEM Festival
---
The Western UP Science Fair and STEM Festival took place on April 12, 2018 at Michigan Tech Memorial Union.   Approximately 160 students from schools in the CCISD and GOISD submitted projects to the science fair on an investigation they conducted using the scientific process. They were judged on the content of their written report on the investigation, display of findings and their responses during interview with judges concerning scientific process and their results. Forty-eight science and engineering professionals from Michigan Tech, local schools and the community served as judges for the fair.
The Award winning projects will be displayed at the Carnegie Museum in Houghton from April 26-May 12, 2018.  There will be a reception on May 12, 2018 from 2:30 – 4:00pm at the museum for award winning students and their families.  See attached flyer.
Students who participated in the science fair are from the following schools:
Chassell Elementary, Lake Linden Hubbell Elementary, Houghton Elementary, Barkell Elementary, CLK Elementary, South Range Elementary, Ewen-Trout Creek Schools, Houghton Middle School, Watersmeet School, Copper Country Christian, E.B. Holman School, Hancock Middle School, and Ironwood Area Schools.
The STEM Festival provided students and their families with nearly thirty hands-on Science & Engineering activity stations led by Michigan Tech student organizations and community members.  The community organizations that conducted activities were Society of Women Engineers, Delta Zeta, Alternative Energy Enterprise, to Mind Trekkers, Keweenaw Ojibwe Indian Community and Copper Country Recycling Initiative.  Examples of the types of activities were Making Concrete Aggregate Ice Cream, Marshmallow Toothpick Towers, Egg Drop, Remotely Operated Vehicles, Foundry in a Box, Bottle Terrariums, Friction Races, and so much more!
The Western UP Science Fair and STEM Festival is conducted by Western UP Center for Science, Mathematics and Environmental Education, Michigan Tech Center for Science and Environmental Outreach, Michigan Tech Chapter of Omega Chi Epsilon Chemical Engineering Honor Society, and the Carnegie Museum.
The event is made possible due to the sponsorship of following Michigan Tech Departments: Mathematical Sciences; Mechanical Engineering – Engineering Mechanics; Civil & Environmental Engineering Social Sciences, Kinesiology and Integrative Physiology; Earth, Planetary, and Space Sciences Institute; Ecosystem Science Center, Great Lakes Research Center; Pavlis Honors College; School of Forest Resources and Environmental Science; School of Technology; Sustainable Futures Institute; Office of the Provost; and Michigan Tech Transportation Institute
For information about the Western UP Science Fair after the festival click
HERE
The Western UP Science Fair and STEM Festival is conducted by the Western UP Center for Science, Mathematics and Environmental Education and made possible by sponsorship of following Michigan Tech Departments and Student Organizations
Omega Chi Epsilon Chemical Engineering Honor Society
Office of the Provost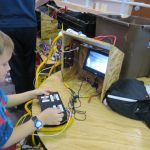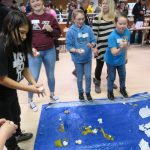 ---