Social media seems spontaneous and off-the-cuff. And for most of us, personally, it is. Professional social media pages representing brands like Michigan Technological University, however, warrant planning, editing, and attention to detail. Here's four easy ways to make your Michigan Tech-affiliated social media posts look more professional.
Delete that Dangling URL
Did you know in Facebook posts, after you paste the long URL and an image populates, you can highlight and delete the link? The image itself becomes clickable. It creates a cleaner-looking post. Give it a try!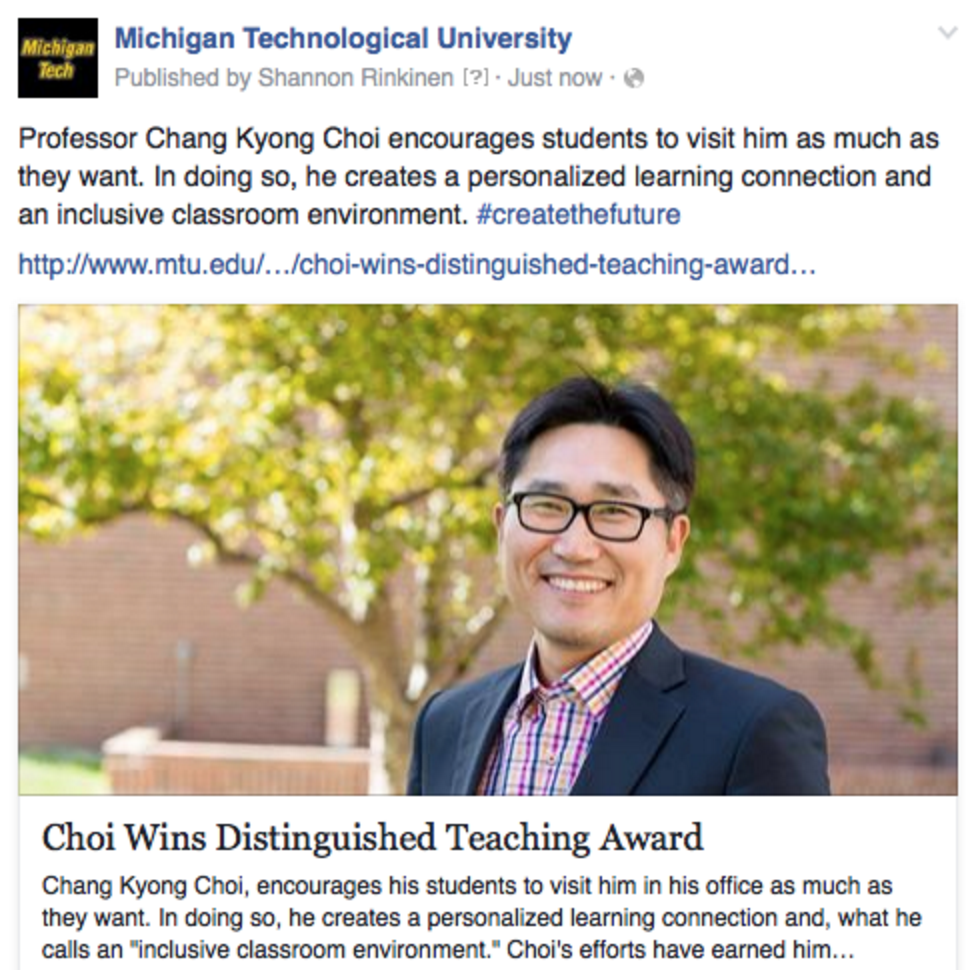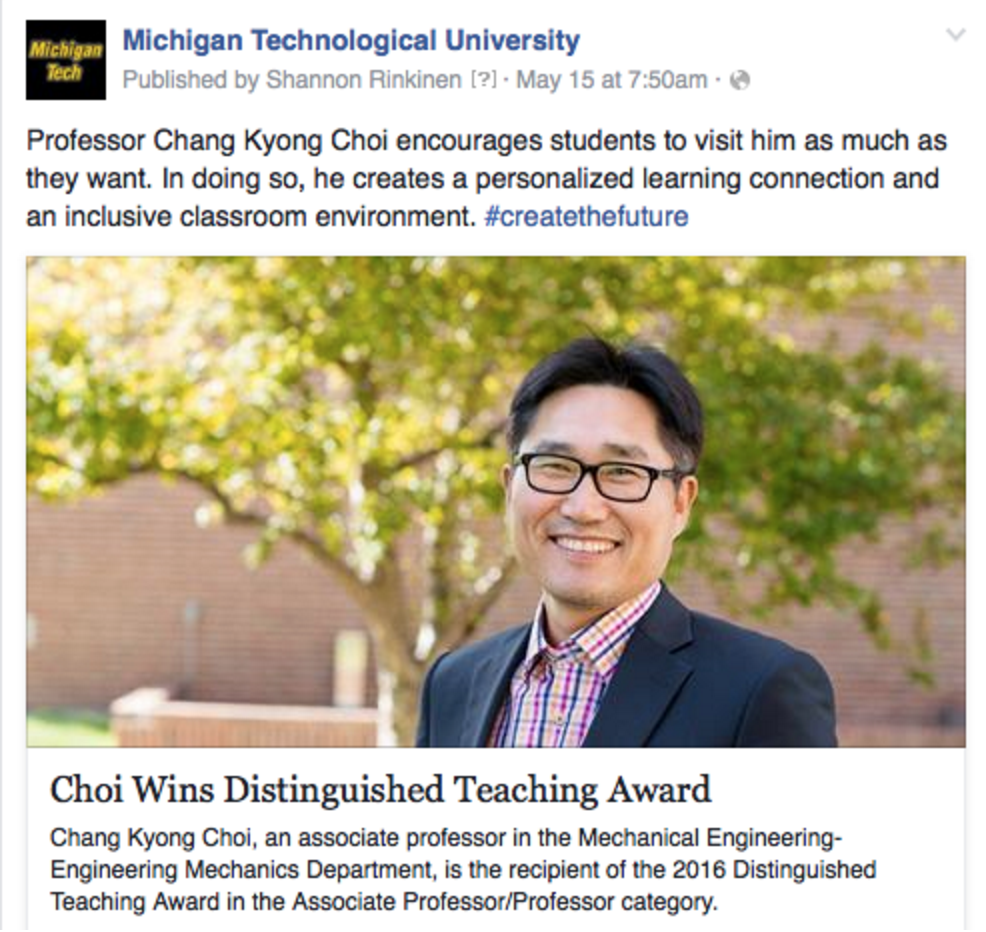 Give the Header and Sub-Head a Once Over
Let's say you're sharing Michigan Tech news. After you paste and delete the link, you can hover over the headline section and edit as needed. It's a common area for errors and typos to creep in, so it's prudent to clean it up prior to posting.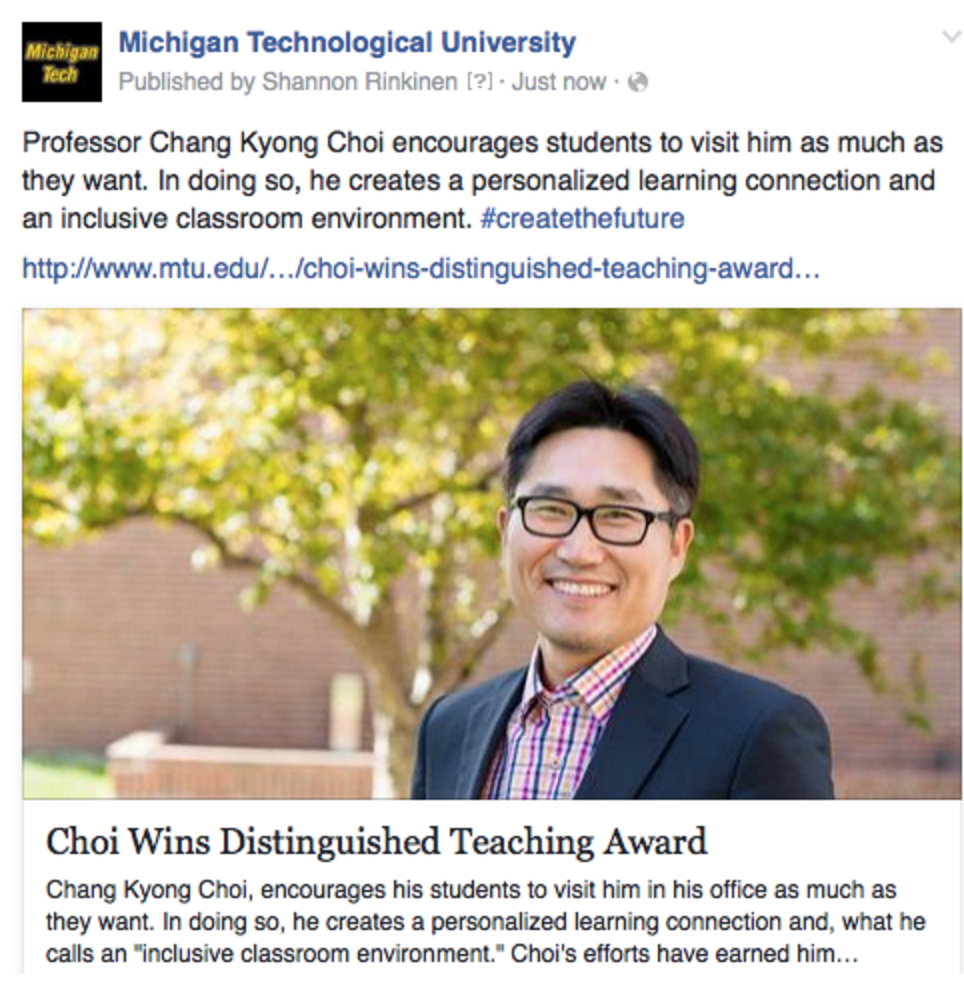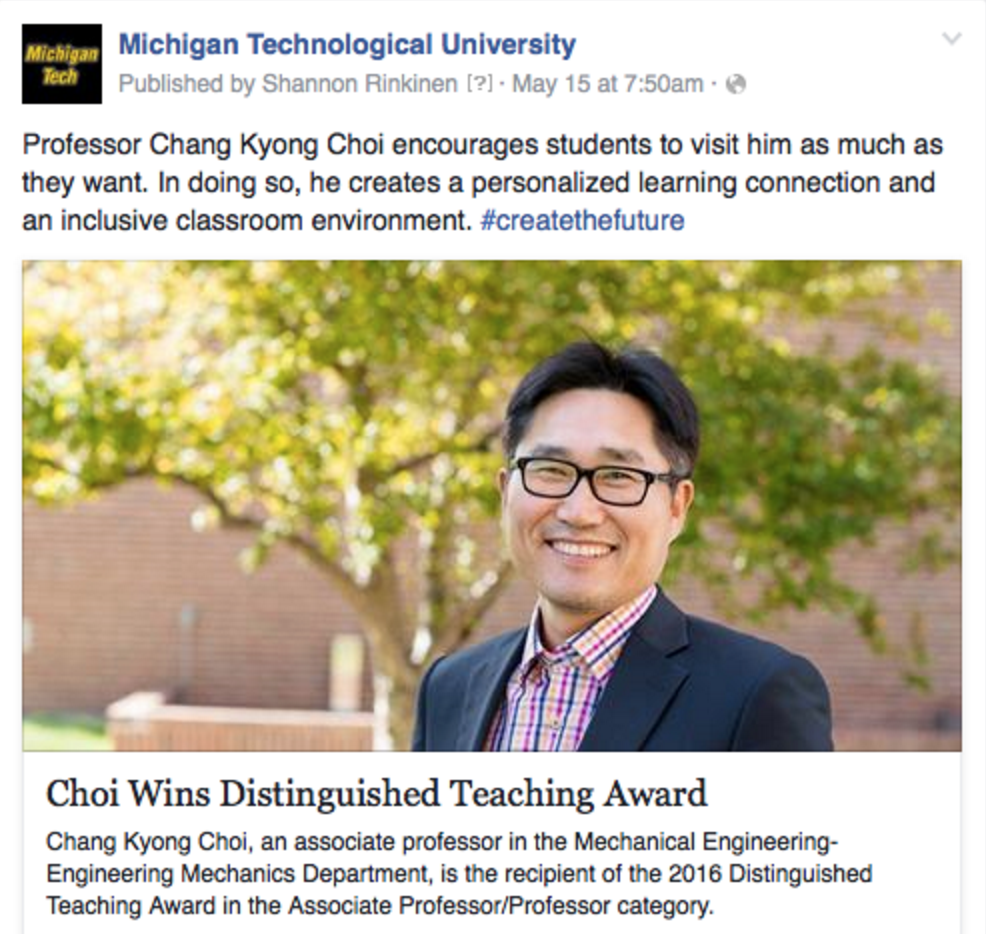 Edit Your Post. Then Edit Again.
Even professional writers need editors and proofreaders. Inside Michigan Tech's University Marketing and Communications, no post is published before going through at least two sets of eyes. Ask a colleague to review your social media drafts—look at spelling, grammar, brevity, accuracy, and tone.
Embrace Link Shorteners
Scope out other higher-ed social media and it's easy to see; the best brands are using third-party link shortening services like bit.ly, goo.gl, or TinyURL. These platforms are very intuitive, and can be free to use. For Michigan Tech's Twitter, you'll see we've even started using a branded shortened link. Fancy!
Questions? We're happy to help with your department or area's social media. Please email social@mtu.edu or smrinkin@mtu.edu.
Shannon Rinkinen
Brand and Social Media Manager