After the last day to drop a class (Friday, Week 10), students who have extenuating circumstances must appeal to the Dean of Students office for a Late Drop.
Late drops are NOT given because:
1. You forgot to drop the course, or you were not aware of the policy;
2. You spent too much time on University extracurricular activities;
3. You wish to avoid a poor grade;
4. You are changing your major or transferring to another school; or
5. You do not need the course to graduate.
See the instructions for requesting a Late Drop.
---
Some students take summer classes at Michigan Tech to replace a grade, to lighten the credits of a future semester(s), or for a great excuse to enjoy the Copper Country summers. Summer 2016 course offerings at Michigan Tech are now available at: www.mtu.edu/registrar/students/registration/prepare.
When you are scheduling, please note that some courses run the full summer semester and some run the first or second half of the semester. The dates the course will run are listed on-line when you register. Keep in mind a half-semester course requires the full amount of work in half the time (i.e., the course is taught at an accelerated pace).
If you do not want to stay at Michigan Tech for the summer, but would like to take courses, there are two other options. You can take Michigan Tech courses on-line, or you can take classes at another college and transfer them back to Michigan Tech (see transfer information below). Before taking a class at another college or university, you should check with the Michigan Tech Transfer Office to be sure that it will transfer as the course you need.
Transfer Information:
If you are going to take classes elsewhere, make sure that the course(s) will transfer to Michigan Tech as the course(s) you need BEFORE you take the class.
1) Check for the course on the Transfer Equivalency System.
2) If the course you want is NOT on the Transfer Credit Equivalency list, you may request to have it evaluated by sending information to the Michigan Tech Transfer Services Office.
Transfer Services Coordinator
Student Service Center, 130 Admin Bldg
(906) 487-3323
Required Information for Transfer Evaluation
University or college name
Course ID and title
Course Catalog Description
Additional information may be required
Syllabus including

Textbook(s) used
Detailed Description
Course Outline
3) Transferring:
a) Register for the course (for other Michigan colleges, use the Guest Application),
b) Earn a grade of "C" or better (the grade will not transfer, but the credit will), and
c) Have your official transcripts sent to Michigan Tech.

Office of Student Records & Registration
Admin Bldg 130
1400 Townsend Avenue
Houghton, MI 49931-1295
4) Prereqs: If any course you plan to take off campus is a prerequisite for your next semester on campus, you will need to notify Transfer Services (transfer@mtu.edu). They will then enter an IS – in session code which to prevent prerequisite scheduling issues.
5) On-line courses may sound easier since you can approach the class in your own time. Though this is true for some classes, on-line classes also require self-motivation and a time commitment on your part. Before taking the class, check into the course requirements, including internet access, exam proctors, etc.
Michigan Tech – On-line FAQs
6) Other Resources: Michigan Transfer Network – Always double check that the course transfers as your required course by contacting the Transfer Office.
---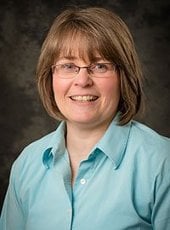 Mary Fraley, Engineering Fundamentals senior lecturer, Mary Raber, Pavlis Honors College assistant dean and Magann Dykema, University Innovation Fellow presented at the 2018 VentureWell OPEN Conference that took place in Austin, Texas, March 22-24.
OPEN gathers together representatives from across the innovation and entrepreneurship spectrum to share stories, start new collaborations, and learn emerging best practices in the rapidly evolving field of technology entrepreneurship education.
Fraley, Raber and Dykema presented on a modified first-year engineering curriculum that was piloted at Tech last fall. Based on the successful outcomes of the initial pilot, Michigan Tech was awarded a VentureWell Faculty Grant for the proposal "Building a Curriculum that Fosters an Innovation & Entrepreneurial (I&E) Mindset for our First-year Students."
The Innovation Center for Entrepreneurship, Engineering Fundamentals, and the School of Business and Economics (SBE) have teamed up to incorporate design thinking methodology into a combined first-year engineering and business course.
More about how the new grant will be used to expand upon the fall pilot can be found here.
By Pavlis Honors College.
---
If you are still deciding on a major, there are several items you may want to consider.
1. Meet with an academic advisor before you leave for campus for the summer.
– Biomedical Mr. Mike Labeau (344 M&M, malabeau@mtu.edu)
– BSE & Engineering Undecided Ms. Amy Monte (112C Dillman, efadvise@mtu.edu)
– Civil & Environmental Ms. Julie Ross (103 Dillman, jzross@mtu.edu)
– Chemical Ms. Katie Torrey (202M Chem Sci, cmadvise@mtu.edu)
– Computer Mr. Trever Hassell (131 EERC, tjhassel@mtu.edu)
– Electrical Ms. Judy Donahue (131 EERC, eceadvise@mtu.edu)
– Geological Ms. Kelly McLean (627 DOW, kelly@mtu.edu)
– Materials Dr. Daniel Seguin (U-101 M&M, mseadvise@mtu.edu)
– Mechanical Mr. Ryan Towles (205A MEEM, ratowles@mtu.edu)
2. Take an engineering seminar course Fall 2018 to see if a particular major is right for you. The courses that are offered are listed below.
– Biomedical BE2100
– Chemical CM1000
– Civil CE1000
– Computer EE1111 (Track B, go to 131 for registration waiver)
– Electrical EE1111 (Track B, go to 131 for registration waiver)
– Environmental ENVE1501
– Geological GE1100
– Exploring Majors at Michigan Tech – Sciences and Arts Undecided SA1000
3. Meet with Career Services for career guidance, discuss your MyPlan results, or gain career development strategies.
4. Check out the information about different engineering fields at the United States Bureau of Labor Statistics.
---
After you have registered for the next semester is a good time to review your Interactive Degree Audit. It will allow you to confirm you are registered for the correct classes.
Sign into MyMichiganTech
Select Current Students from the tool bar
Locate Academic Information on the page
Select Undergraduate Degree Audit

Run Audit for Latest will give your current major.
General/Undecided Engineering or students changing their major should use the drop down to select the new major. NOTE: this will show requirements for the current school year, which may be different from the requirements for the year you started.
If you have questions regarding your audit, please feel free to stop by 112 Dillman and meet with Amy Monte.
---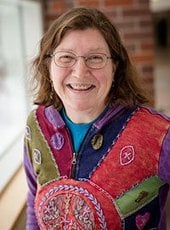 Gretchen Hein (EF), was honored at the National Science Teachers Association National Conference for her advising of the 2017 eigth-grade eCYBERMISSION National Winning Team. eCYBERMISSION is a "is a web-based science, technology, engineering, and mathematics (STEM) competition for students in grades six through nine that promotes self-discovery and enables all students to recognize the real-life applications of STEM" according to their website. The Lake Linden-Hubbell High School team was comprised of Siona Beaudoin, Beau Hakala and Gabriel Poirier, along with guidance from Ryan Knoll, a student in Chemical Engineering. Hein is advising the ninth-grade eCYBERMISSION team and they have submitted their mission folder for review and evaluation.
Mission folder judging is based mainly on application of scientific inquiry using scientific practices or engineering design process. Other criteria include benefit to the community and team collaboration. First-place national award winners receive a $5,000 U.S. Series EE Savings Bond at maturity per student.
eCYBERMISSION Mission Folder for "Whiz Kids"
Extract from Community Benefit:
Stamp sand is an abundant material in our community. Due to the mining that took place in our community there are some areas of stamp sand along Lake Superior and on Torch Lake near our town. Though the Environmental Protection Agency has remediated some areas by spreading topsoil over the stamp sands and planting plants, there are some areas still with exposed stamp sand.
When learning about stamp sands and where they are located, we took a trip to the stamp sands in the town of Gay Michigan. We looked at the vegetation that was growing on the stamp sand. This relates to our experiment because we are trying to test which type of plant will grow in the least amount of topsoil. On this trip, we saw where plants were already growing in the sands, but we also noticed that there were a lot of barren areas. The regions where plants grew where water pooled or flowed into the area bringing not only water, but nutrients too.
Our school participates in the Lake Superior Stewardship Initiative (LSSI). This program "brings together schools and community partners to prepare K-12 students to become knowledgeable citizens concerned about the Lake Superior watershed and actively engaged in stewardship projects in their community." (LSSI) Students in different science classes at our school sample water and soil as part of the Torch Lake Remediation Monitoring program.
Read more about the Whiz Kids' scientific inquiry at eCYBERMISSION.


---
All first-year students will receive mid-term grades for their classes; mid-term grades are viewable on Banweb Monday, 8th week, 5pm.
The purpose of mid-term grades is to help first-year students see how they are performing in their classes. If a student has questions regarding a mid-term grade for a class, they should meet with the instructor. Mid-term grades are defined as satisfactory (SA), unsatisfactory (UN), not applicable (NA), and missing (M). NA is used for courses where credit is not earned. M is used when an instructor does not submit a grade. Mid-term grades are temporary grades and will be replaced when the student has earned the final grade for the class. Therefore, no permanent record of the mid-term grade is kept.
---
Fall 2018 registration will be open March 18th through April 1st, midnight. If you have questions regarding what classes to take, you should make an appointment to meet with your academic advisor.
Registration typically opens each night at 10:00 pm. Due to the large number of students, some days will have two start times, 10:00 pm and 11:00 pm. To find out what day and time you register go to:
– Banweb: Student -> Registration -> Check Registration Status to see Time/Day and Permits and Overrides (aka waivers)
Priority is based on the number of credits earned at the time of registration. This does not include the number of credits the student is currently taking.
Students may register anytime on or after their scheduled day.
The web will be unavailable for registration from 2:00–2:30 am each day.
Registration closes at midnight Sunday, March 26th and reopens later that week.
Students with questions or problems should contact the Student Service Center at 487-2319 or e-mail schedule@mtu.edu.
---
As you are getting into your classes, you may find that you need extra help on a topic. If you have questions, go see your professor during office hours, or e-mail your professor to set up an appointment. Learning Centers are another resource on campus:
Chemistry: 208 Chem Sciences and Eng Building
Computer Science: 114 Rekhi Hall
Engineering Fundamentals: 208 Dillman Hall, Tuesday- Thursday, 7pm-9pm
Mathematics: 234 Fisher Hall
Multiliteracies Center (formerly the Writing Center): 107 Walker Arts and Humanities Center
Physics: 128 Fisher Hall
Visit the link for all Michigan Tech Learning Centers
---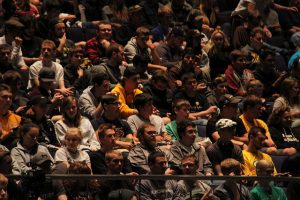 Mary Raber (Pavlis Honors College/LIFT) is the principal investigator on a project that has received a $22,800 instruction grant from VentureWell.
Mary Fraley (EF), Brett Hamlin (EF), Amber Kemppainen (EF) and Jonathan Leinonen (SBE) are Co-PIs on the project, "Building a Curriculum that Fosters an Innovation and Entrepreneurial Mindset for Our First-Year Students." This is the first year of a 2.6-year project.
By Sponsored Programs.
---