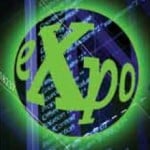 The 13th annual Undergraduate Expo was held on Thursday, April 18, 2013 in the J. Robert Van Pelt and John and Ruanne Opie Library.
The winners of the Michigan Tech Undergraduate Expo Awards have been posted. Congratulations to all the winners.
The Undergraduate Expo highlights hands-on, discovery-based learning at Michigan Tech. Nearly one thousand students in Enterprise and Senior Design teams showcase their work and compete for awards. A panel of judges, made up of corporate representatives and Michigan Tech staff and faculty members, critique the projects. Many of them are sponsored by industry, which allows students to gain valuable experience through competition at the Expo, as well as direct exposure to real industrial problems. The Expo is a combined effort of the College of Engineering and the Institute for Leadership and Innovation.