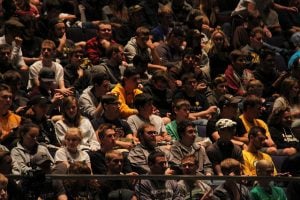 Mary Raber (Pavlis Honors College/LIFT) is the principal investigator on a project that has received a $22,800 instruction grant from VentureWell.
Mary Fraley (EF), Brett Hamlin (EF), Amber Kemppainen (EF) and Jonathan Leinonen (SBE) are Co-PIs on the project, "Building a Curriculum that Fosters an Innovation and Entrepreneurial Mindset for Our First-Year Students." This is the first year of a 2.6-year project.
By Sponsored Programs.