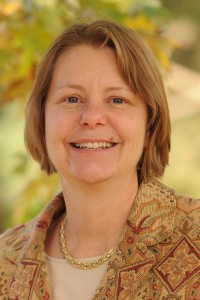 Jackie Huntoon, dean of the Graduate School and associate provost for graduate education, has been named to the American Geosciences Institute (AGI) executive committee.
Huntoon joins new members Berry H. (Nick) Tew, Jr., state geologist of Alabama and director of the geological survey of Alabama; and Dorian Kuper, cofounder and president of Kuper Consulting LLC. The new members of the AGI Executive Committee will be installed at the Friends of AGI Reception during the Geological Society of America Annual Meeting in Charlotte, North Carolina.
According to AGI, Huntoon, "through her work as dean and at numerous geoscience societies and agencies, has helped increase diversity and strengthen the geosciences as a whole."
Founded in 1948, the American Geosciences Institute is a nonprofit federation of geoscientific and professional associations that represents more than 250,000 geologists, geophysicists and other earth scientists.
Published in Tech Today