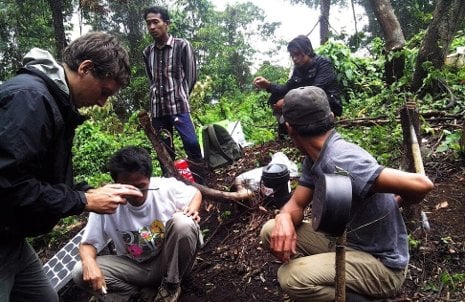 Nine thousand miles is a long way to go for research. But, if you are studying volcanoes, Indonesia is the place to be.
For Peace Corps Master's International (PCMI) student Jay Wellik, it became even more than a place to study volcanoes. It became home, as he worked in Java, mostly near the Raung volcano.
As the first Michigan Tech student to work in Indonesia, Wellik endeared himself to the local governments and people, for his risk perception and mitigation, as well as for his willingness to jump into community life.
He researched two relatively active volcanoes, Raung and Ijen, working from observatory posts there, while also teaching English and coaching basketball in a "madrasah," a state Islamic school. Wellik says he appreciates the different perspective he gained from the classroom and basketball courts. More.
by Dennis Walikainen, senior editor
Published in Tech Today