The Graduate School is pleased to announce the awarding of two DeVlieg Foundation Fellowships. The DeVlieg Foundation supports graduate students pursuing research in engineering, wildlife, and biology at Michigan Tech.
Forest Science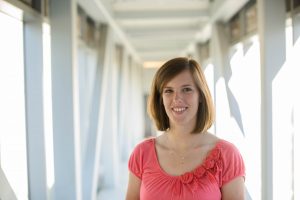 Kelsey Carter is interested in plant physiological responses to climate warming. Her work was with a novel leaf-warming apparatus, which was developed in collaboration with Michigan Tech's School of Forestry and Environmental Science and the Department of Electrical and Computer Engineering. The leaf-warming apparatus will have broad field and laboratory applications in predicting the effects of climate change on plant communities.
Physics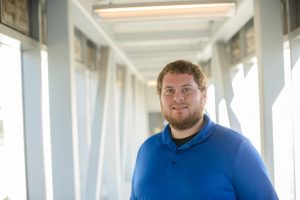 Tyler Capek studies how radiation interacts with aerosols in the atmosphere. His work focuses on developing instrumentation that characterizes the optical properties of various aerosols to study how the optical properties of aerosol (such as lab generated soot) change as a result of cloud processing. This work will allowing for a better understanding on the effect aerosols have on Earth's radiative budget.