Mingxi Fang
Chemistry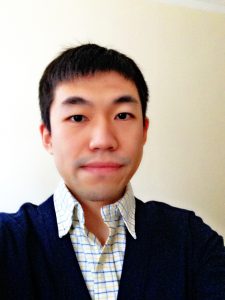 I joined Dr. Haiying Liu's group at Michigan Tech in spring, 2014. This is my 5th year as a PhD student in chemistry major. My research interests focus on design and synthesis of novel near-infrared fluorescent probes for biological sensing and imaging application. Near-infrared fluorescence is very useful in biomedical research because it penetrates deep tissue without dealing damage to bio-systems.  Besides research experience, I have been teaching General Chemistry, Instrumental Analysis, Quantitative Analysis (laboratory) and Recitation class (lecture) as a graduate teaching assistant since 2014. Those precious experience really helps me a lot in life as well as academia.
I also like sports. I learned to ski in Houghton as I never saw so much snow in winter before. Downhill skiing is so exciting and relaxing that I can relieve and take a deep breath from research when things did not go well.
I really want to express my gratitude to Graduate School and the Dean's Advisory Panel for providing me the Finishing Fellowship in fall semester. The fellowship will help me focus on writing dissertation and finishing defense in a timely manner.