Zainab I. Alshoug
Chemical Engineering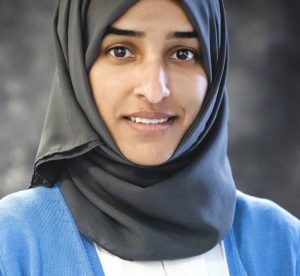 In 2013, I graduated from MTU with a master's degree under Dr. David Shonnard supervision. My master's research was on biofuel production. Working with Dr. Shonnard was one of the valuable experiences at MTU. Dr. Shonnard's research group not only strengthened my research skills but also provided me a hand-on experience of working in a lab.
In order to pursue my aim of getting a doctorate degree in Chemical Engineering, I joined Dr. Adrienne Minerick's M.D.-ERL research group which provided me an opportunity to work on the design of lab-on-a-chip device to measure the level of lipids in human blood by using different art-of-the-state techniques, such as Liquid chromatography-mass spectrometry (LC-MS). It is a great experience working with Dr. Minerick in many different projects include measuring the effect of consumption of different teas in lipid levels in human blood. She is always a source of encouragement and motivation for me.
I am incredibly grateful for the support of my advisors Dr. Adrienne Minerick, chemical engineering program, and the MTU graduate school. I want to express my deepest gratitude to the Portage Health Foundation, which has supported me to focus on my research and to publish my research in the coming summer. With the help of my advisor Dr. Minerick and the support of the Portage Health Foundation, I will be able to accomplish my publication goals and defend my Ph.D. dissertation by the end of December.