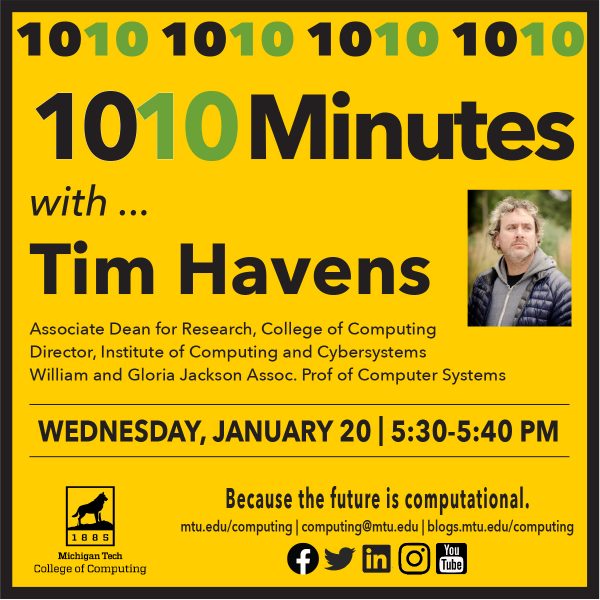 You are invited to spend one-zero-one-zero—that is, ten—minutes with Dr. Timothy Havens on Wednesday, January 20, from 5:30 to 5:40 p.m. EST.
Havens is the Associate Dean for Research in the College of Computing, Director of the Institute of Computing and Cybersystems, and the William and Gloria Jackson Associate Professor of Computer Systems at Michigan Tech.
In this informal discussion, Havens will talk about undergraduate research opportunities at Michigan Tech, his research in AI and machine learning, and answer your questions about the College of Computing.
We look forward to spending 1010 minutes with you!
Did you miss the December 16, 1010 with Nathir Rawashdeh? Watch the video below.
The 1010 with … series continues on Wednesday January 27 … with more to come!