---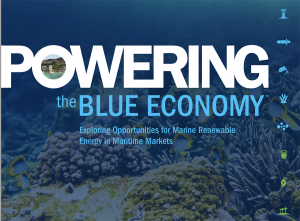 ---
Administered by the National Renewable Energy Laboratory, on behalf of EERE's Water Power Technologies Office, the competition challenges interdisciplinary teams of undergraduate and graduate students to explore opportunities for marine energy technologies via real-world concept development experiences, and to propose unique solutions to the burgeoning marine energy industry.
Submissions can run the gamut from concepts that aid in ocean observation and underwater vehicle charging to desalination and more, including—but not limited to—the markets identified in DOE's Powering the Blue Economy™ report.
---
Learn more about the competition and sign up for email alerts to keep up with the latest from the Marine Energy Collegiate Competition.
---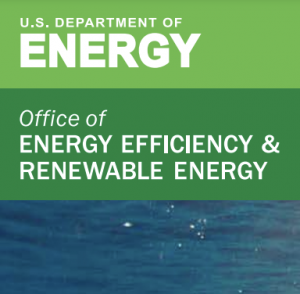 The DOE is hosting the challenge to advance one of the most up-and-coming industries: marine energy. Marine energy has the potential to provide reliable power to the blue economy, but further work is needed to optimize designs and reduce costs, according to the competition website.
The "blue economy" describes the sustainable use of ocean resources for economic growth, improved livelihoods and jobs, and ocean ecosystem health.
---
Competition Elements
Develop a market-research-supported business plan, which will include key aspects of their design of a system that could be commercialized to address power needs for a chosen sector of the blue economy
Pitch their plan to a panel of judges and hypothetical investors
Have the option to build and test a device to achieve energy production
Engage with their community through outreach and educational activities.
---
Competition Deliverables
A 20- to 30-page market research-supported business plan and technical design of a marketable device powering any marine energy sector of the blue economy
A 20-minute public pitch that will be presented to a panel of judges during the competition event at Water Power Week 2022 or virtual followed by a 15-minute Q&A session

5 minutes of the public pitch will focus on community engagement and outreach activities the team conducted throughout the year

A poster summarizing the entire technical and business plan
Optional: An effective prototype that will be tested for power performance at model scale. Results of the test will be summarized in the written report.
---
Inspiring Blue Economy Ingenuity
"The MECC provides an opportunity for a diversity of experience, education, and perspectives in exploring the possibilities of the blue economy," said Arielle Cardinal, the MECC operations manager at NREL. "We're excited to support the 2022 competitors in bringing new ideas and innovations to the forefront of marine energy."