---
Biomedical Engineering (BME) PhD students Brennan Vogl and Alireza Asadbeygi have been awarded 2022 Blue Cross Blue Shield of Michigan Foundation student awards. The award supports medical and doctoral students in Michigan who aim to improve health care within the state. Each student received a prize of $3,000.
Both students are advised by Hoda Hatoum (BME). Hatoum is a member of the Institute of Computing and Cybersystems's (ICC) Center for Biocomputing and Digital Health (BDH).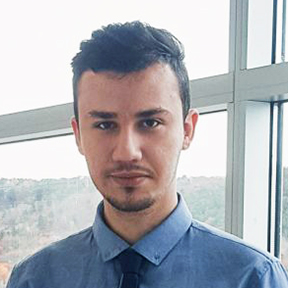 Alireza Asadbeygi was selected for his research to develop predictive models of local hemodynamics in coronary artery disease, which use machine learning algorithms to create 3D reconstructed models of CT-scan images that can be evaluated more efficiently than currently available methods.
Asadbeygi's research interests are in cardiovascular engineering, computational medicine, biomedical product development, and optimal design. He has a BS in mechanical engineering from K.N. Toosi University.
Asadbeygi was also shortlisted as a finalist for 2022 ASME-BED/SB3C Student Paper Competition PhD-level at the Biomechanics, Bioengineering and Biotransport Conference (SB3C2022).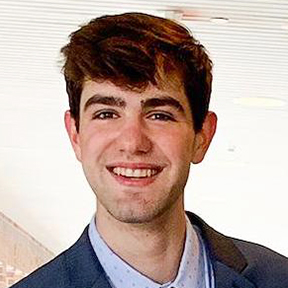 Brennan Vogl was selected for his research to examine the left atrium hemodynamics in patients with atrial fibrillation pre-ablation intervention and after ablation treatment.
Vogl's research focus is cardiovascular hemodynamics, the study of how blood flows through the cardiovascular system. He works with physicians to investigate how cardiovascular diseases (aortic stenosis, hypertension, mitral regurgitation, etc.) can alter the blood flow of the heart.
Vogl was also awarded the DeVlieg Graduate Summer 2022 Research award and a Fall 2022 Fellowship award from Michigan Tech's Health Research Institute (HRI). He completed a BS in Biomedical Engineering at Michigan Tech in 2020.