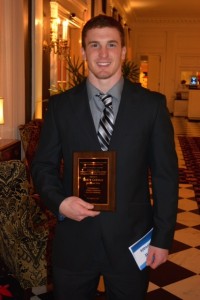 Add The McFarland Award to the list of  awards and honors Brett Gervais has received throughout his time at Michigan Tech. The McFarland Award is given for excellence in athletics, academics and civic leadership. Brett will graduate this semester with a bachelor's degree in exercise science.  Brett has been accepted into CMU's Doctor of Physical Therapy program on Michigan Tech's campus.  Congrats Brett and best of luck to you in PT school.
Brett with Michigan Tech, Defensive Backs Coach, Josh Wood at the awards banquet.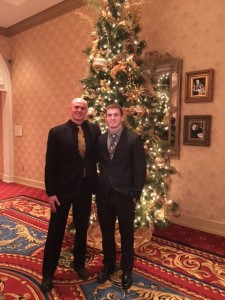 Read the full story.