Please join us for a presentation by:
Dr. Kristen Knutson,
Department of Medicine, Section of Pulmonary/Critical Care
University of Chicago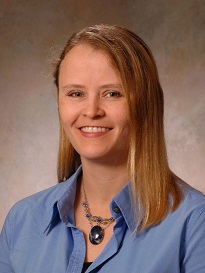 Candidate for a Portage Health Foundation
Endowed Professorship in Preventive and Community Health
TITLE:
Association Between Sleep and Cardiometabolic Disease Risk

ABSTRACT:
Obesity, diabetes, and cardiovascular disease have all been linked to characteristics of sleep, including duration, quality and timing. The goal of this presentation will be to review the associations between sleep and risk of cardiometabolic diseases.  Furthermore, socioeconomic and racial/ethnic disparities in cardiometabolic disease are well-known.  This presentation will also discuss whether sleep may mediate these health disparities. Understanding novel risk factors for cardiometabolic diseases could help lead to the development of innovative intervention strategies to reduce chronic disease risk and improve community health.

Monday, March 21, 2016
3:00-4:00 pm
Kanwal and Ann Rekhi Hall – Room G009

Refreshments will be served.