Want a great reduced rate on a Season Pass at Mont Ripley? Grab a co-worker, a friend, or a neighbor (and their families) and form a 10+ person group!
Group Passes available to any group of 10 of more for $175.00 each. All money must be collected and returned at the same time to the Mont Ripley Ticket Counter.
It's that simple! Just fill out the form found here; Registration Sheet _1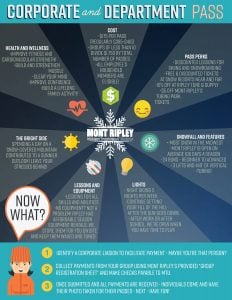 Then let it SNOW!