THE MICHIGAN TECH LODE STUDENT NEWSPAPER

http://issuu.com/michigantechlode/docs/09_24_2015
---
ENTERTAINMENT & ENRICHMENT
Homecoming 2015 – Tech Apocalypse, Team Registrations are Open
Homecoming Team registrations are open NOW:
Homecoming Team registration deadline – 
Wednesday, September 30 at Noon
The registration form can be found 
HERE
.
The Homecoming Team Info packet can be found 
HERE
.
Teams are required to send a representative to attend the Homecoming Team Info Meeting on 
Thursday, October 1 at 5:00 PM
 in MUB Alumni Lounge.
Thanks and Go Huskies!!!
---
Khana Khazana Serving New Orleans Cuisine
This Friday's Khana Khazana menu will feature a taste of New Orleans Cuisine in the Memorial Union Building. Serving is from 11:00 AM to 2:00 PM. The menu includes Louisiana red beans and rice, Creole shrimp and grits and summer gumbo.
---

Maria's Macho Madness
Michigan Tech's Center for Diversity and Inclusion is hosting Maria Costa for Hispanic Heritage Month on Friday, October 2 at 7:00 PM in the DHH Ballroom. Her award winning show, Macho Men and the Women Who Love Them has sold out the Kodak theater, toured in 16 cities in 6 countries worldwide – now she is setting campuses on fire across the country with "Macho" – having performed on over 50 campuses and now Michigan Tech!! You do not want to miss this hilarious free event. FB event page link: https://www.facebook.com/events/1889931231232288/
---
Film Board Presents Inside Out
This weekend, Film Board will show Inside Out, rated PG with a run time of 94 minutes. Showtimes 5:30, 8:30 and 11:30PM on Friday, 2:30, 5:30, 8:30 and 11:30 PM on Saturday and 2:30 and 5:30 PM on Sunday in Fisher 135. Tickets are $3 and all concessions are $1. Next week's feature is Ant-Man.
---
COMMUNITY VOLUNTEERING
Volunteer Tutors Needed at Jeffers High School
Do you have at least one hour each week to volunteer your time to tutor and/or mentor a Jeffers High School student during the fall/spring semester? Jeffers High School 7th – 12th students will be scheduled to meet with you during the day or after school in accordance with your MTU class schedule. For more information, please contact: Trish Sherman, Jeffers High School Guidance Counselor at 906-482-0599 ext.2126 or email, shermant@adams.k12.mi.us
---
MEETINGS & SESSIONS
Attend the 2015 Success Summit
The 2015 Success Summit offers an exciting array of sessions related to career development, self-management, leadership and academic success! Join us on October 3, 2015 from 10:00 AM-3:00 PM for conference style sessions including:  Creating healthy and satisfying meals on a budget.  The skills, habits and tendencies of a successful "modern" leader.  An insider's habits and tips for excelling in your math classes.  A panel discussion with Q&A opportunities with young alumni. In total, there will be 3 presentation times with 12 unique sessions to choose from. This opportunity is open to all Michigan Tech students, but registration is limited to the first 125. Registration is located at: http://goo.gl/forms/WQC2XU0M6e . Lunch will be provided.
---
DoD Career Opportunities Info Session
Opportunities are waiting for you, as a part of one of America's largest, oldest and most successful employers! Please join representatives from the U.S. Department of Defense (DoD) at our Information Session on Monday, September 28th to learn more about civilian careers and scholarships with the DoD! Who: Civilian representatives from the Department of Defense & YOU! What: Department of Defense Career Opportunities Information Session When: Monday, September 28th at 4 p.m. (The day prior to the Fall 2014 Career Fair) Where: Chemical Sciences and Engineering Building – Room 101 In the Department of Defense, nearly 800,000 civilian employees in more than 700 occupations play the important role of providing support to keep our Armed Services equipped and supplied for their vital mission. In locations world-wide, civilians perform jobs in engineering, science, procurement, IT, intelligence analysis, accounting, auditing, human resources, advanced research, security, transportation, supply chain management, maintenance, and many other fields! There's a world of possibilities waiting for you; come help ensure American's security today! To learn more about DoD civilian careers, how to begin your Federal job search, and resources/scholarships that are available to students, we encourage you to attend this info session! If you are unable to join us, stop by our booth at the Fall 2015 Career Fair! Please do not hesitate to contact Michigan Tech's on-campus DoD recruiter, Ms. Kaila Pietila, for any additional information. Ms. Pietila can be reached at kaila.pietila.civ@mail.mil, kspietil@mtu.edu or by stopping by the Career Services Department in Room 220 of the Administration Building.
---

Quiz Bowl Club Meeting
The Quiz Bowl Club is beginning its weekly matches, they will be held at 7 PM every Wednesday in Chem Sci 104A. Join us for some fun trivia as we practice for our debut on the national tournament scene!
---
Democratic Debate Viewing
Come join us to watch the democratic nominees debate live in EERC 103, time TBD. Community members and students are welcome to attend. Learn more about the candidates and connect with other like-minded folks in the area! Bring your own food and non-alcoholic drinks to enjoy! Feel free to bring promotion items, swag, bumper stickers, signs, etc. supporting your favorite candidate to share with others.
---
HEALTH, WELLNESS & SPORTS
Baseball Club Hosting GVSU at Home
The Baseball Club at Michigan Tech will be hosting GVSU at our home field in Kearsarge in a double header starting at 12:00 pm on September 26th, and a single game starting at 10:00 AM on September 27. The field is located at the intersection of School St. and Church St. in Kearsarge.
---
Pi Mile, a 5k to Support the UP Food Bank
The Triangle Fraternity is hosting a 5k Walk/Run on October 4 at 10:00 AM and proceeds support the UP Food Bank. At the end of the 5k you will get a chance to pie a Triangle Fraternity Brother and Alpha Gamma Delta will be selling homemade pies. You can also win pies as prizes for doing well in the 5k. Registration is $10 online or $15 at the event. You can register at pimile.mtutriangle.org For more information please visit the Facebook Page.
---
MTEFCU Members Save with Select HuskiesFit Programs

​For more information, visit HuskiesFit MTEFCU discounts.
---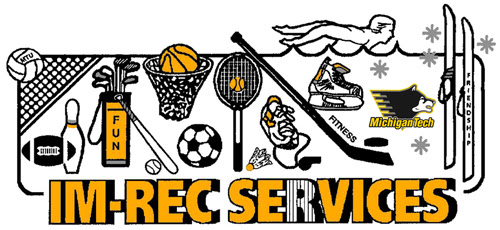 Upcoming Intramural Events
Co-Rec Water Polo: 
Thursday, October 1
 @ 
5:00 PM
Wallyball: 
Thursday, October 1
 @ 
5:00 PM
Kickball Tournament: 
Friday, October 2
 @ 
12:00 PM
Disc Golf Doubles: 
Friday, October 2
 @ 
3:00 PM
Water Polo: 
Wednesday, September 30
 @ 
9:00 PM
 – Meet at the SDC pool
---
CAREER SERVICES
Coming to You from Career Services
---
Women's Career Fair Attire – FREE
Gently worn women's business clothing and accessories will be available for Michigan Tech students at no cost:
Harold Meese Center (Bldg #84) at the corner of Houghton Ave and Pearl Street, across from Jim's Foodmart
Please help us to spread the word!
Clothing Donations made possible through faculty, staff, alumni and friends of Michigan Tech, and may be dropped off between 9 and 11 
on Saturday
, or during business hours this week.
---
DID YOU KNOW?
Mind Trekkers Travels All Over the States
Are you interested in traveling, meeting new people, and sharing your passion for STEM (Science, Technology, Engineering, and Mathematics) with K-12 students across the country?  Mind Trekkers brings hands-on, interactive demonstrations that allow students to learn about STEM concepts and career opportunities, but in a fun and upbeat atmosphere.  Mind Trekkers are a group of diverse student volunteers of varying majors and years.  We have traveled coast to coast across the country and we aren't slowing down any time soon.  Our upcoming trips this fall include Livonia, MI, October 8-10, and Eveleth, MN, October 22-24 and we still have spots available for you to join us.  For more information check out our Facebook page and email our President Joe Kaus at jgkaus@mtu.edu to sign up today.