Monday, April 7th, 2014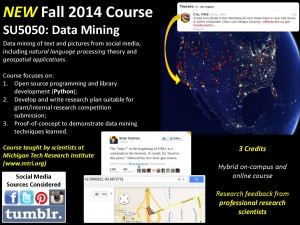 Data mining of text and pictures from social media, including natural language processing theory and geospatial applications.
Course focuses on:
Open source programming and library development (Python)
Develop and write research plan suitable for grant/internal research competition submission
Proof-of-concept to demonstrate data mining techniques learned.
Course taught by scientists at  Michigan Tech Research Institute.