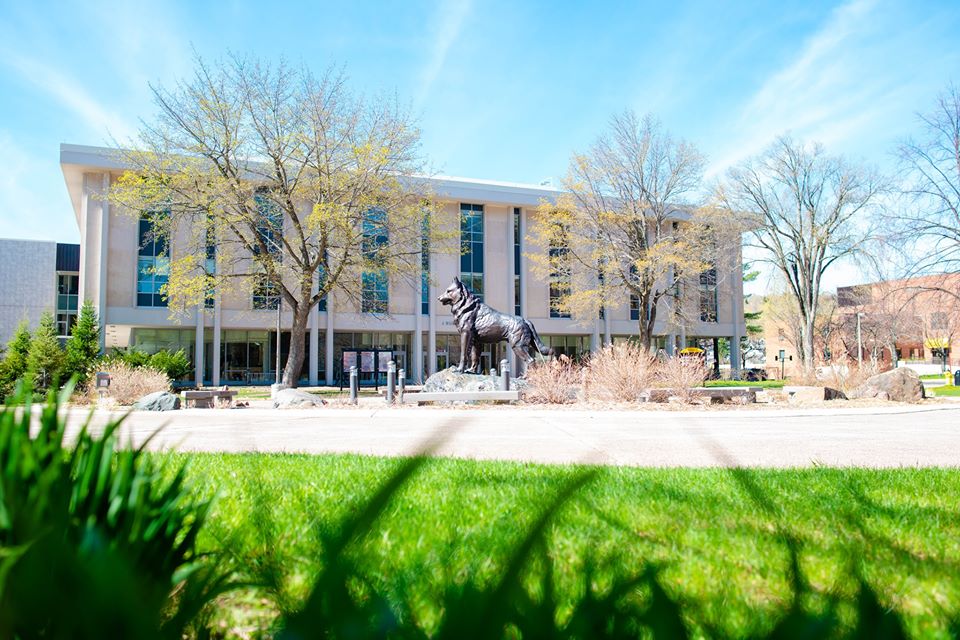 Thank you for participating in the Husky Investment Tournament! Together we watched one of the longest bull runs in history come to an end, markets move at peak volatility, and developments in COVID-19 disrupt financial markets and everyday life. We hope the Michigan Tech College of Business has helped you to understand the connections between these developments and the financial markets, as well as understanding other important financial concepts.
This week is your final week for trading, which will close at 11:59 p.m. on Friday, April 3. The winning team will be determined by their final portfolio value at the time of the completion of the tournament. We will announce the winning team on Monday, April 6.
We hope that you have enjoyed learning and interacting with us as much as we have with you.

Throughout the competition, we have introduced you to the idea of total portfolio return (formula shown below). In this simple calculation, the ending portfolio value is divided by the beginning value and converted into a percentage to yield the total portfolio return. However, this formula fails to take a very important factor into account—risk.

We have encouraged teams to pursue risk in order to win the competition—here is the reason why. As you can see, the total portfolio return does not take the amount of risk that you pursued into account while calculating your percentage return. Because of this, teams may have found it lucrative to pursue a higher level of risk in order to achieve a higher potential return (see week two blog post).
While this strategy works well in a trading competition, where there is nothing to lose and everything to gain from pursuing risk, we would not want you to leave the Husky Investment Tournament thinking this is the best strategy for investing for retirement, or that this is how portfolio returns are measured in industry. In the real world, portfolio returns are risk-adjusted, or adjusted to show how much extra return you generated per unit of risk. This comparison shifts the question from "how much money did you make me?" to "how much did you risk to make me this money?"

In this week's video, Dean Johnson, dean of the MTU College of Business, introduces risk-adjusted return metrics and how investors use them to measure their investment results.