Jonathan Leinonen has received a $2,500 grant to support a student research study of eco-tourism in the Upper Peninsula.  The grant comes from the US Economic Development Administration-funded University Center for Regional Economic Innovation (REI) at the Michigan State University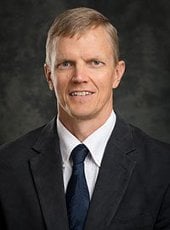 y Center for Community and Economic Development.
With Leinonen as faculty advisor, the Michigan Tech student team will collect data on eco-tourism resources and gaps in the UP, compare with successful eco-tourism regions and recommend a stronger business model.
The students are business management, engineering management and marketing majors in a spring semester class called Business Development Experiences.
– Jenn Donovan, Tech Today